Mixology Matters 2023
 MIXOLOGY MATTERS COCKTAIL CONFERENCE SEPTEMBER 17-20, 2023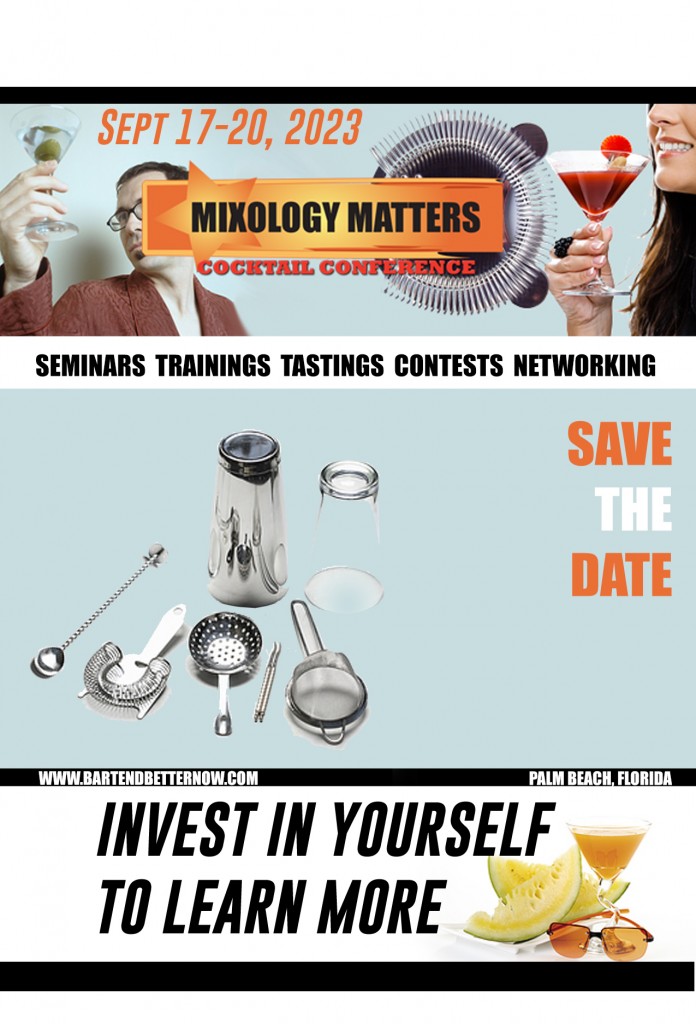 "Mixology Matters: Cocktail Conference" returns on September 17-20, 2023.
"Helping Bring the Craft of the Cocktail & the Art of  Bartending Together"
In its sixth year, the "Mixology Matters Cocktail Conference" September 17-20, 2023 will bring together some of the world's best Flair bartenders, Mixologists, Industry Professionals, everyday bartenders, managers and enthusiasts to learn and collaborate from one another and help further push the boundaries of the cocktail by raising our voices and saying YES! Mixology Matters…
This celebrated event will take place during  the Bartender Shakedown complete with cocktail samplings, seminars, demonstrations, Mixology contests, social networking, product awareness and much more. The idea is to expose the attendees to new ideas, procedures, trends, products and knowledge to further educate and motivate them at their craft. While also exchanging lines of communication, interests, passions and awareness to our exhibitors and attendees.
This event is strictly 21 years of age and over and open to the public to attend and promises to be a fun and informative event!
Surrounding airports:
West Palm Beach, Fl (PBI) approx 5 mins away.
Fort Lauderdale, FL (FLL) approx 45 mins away.
Miami, FL (MIA) approx 1 hour away.
Surrounding Hotels:
List coming soon
For more information about attending, exhibiting, presenting or sponsorship
Click Here!