Bartenders' Shakedown 2023
 BARTENDERS' SHAKEDOWN SEPTEMBER 17-20, 2023

*Video from previous event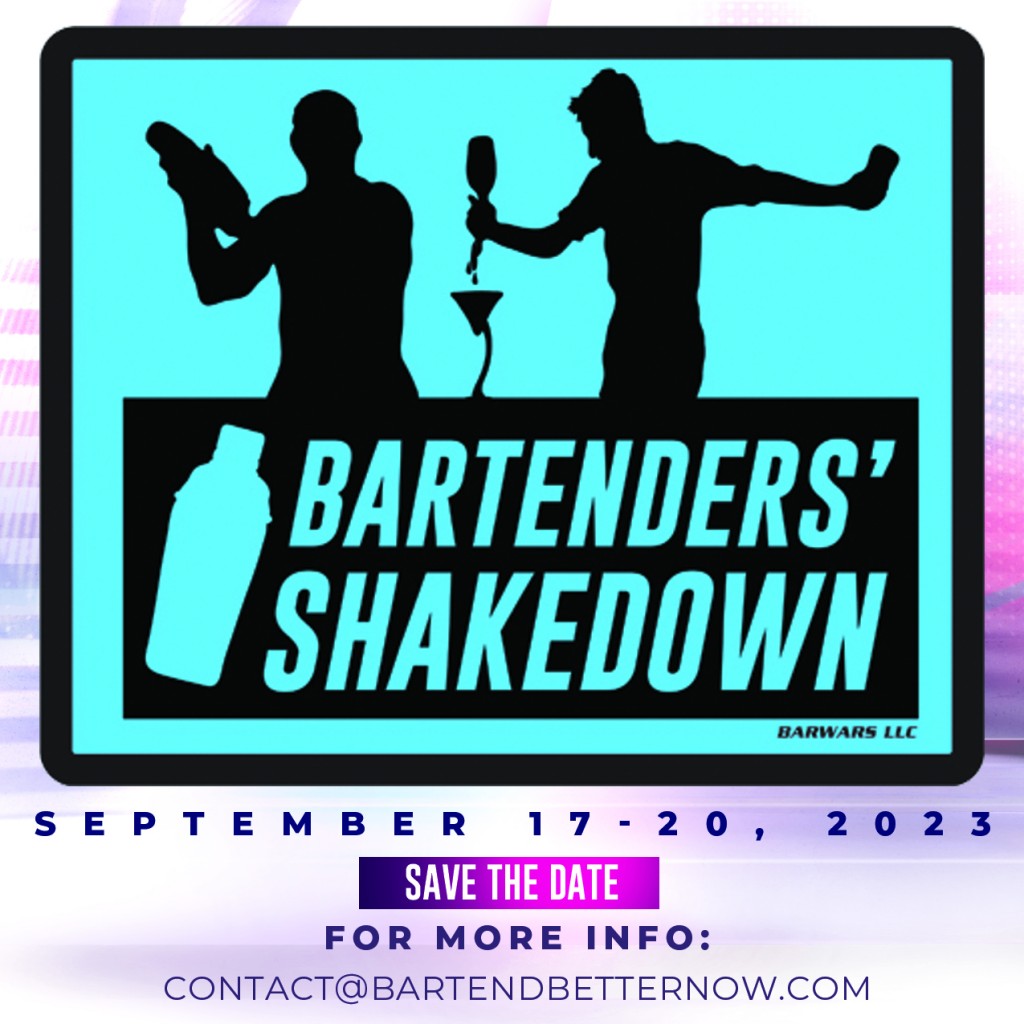 The 1st Working Flair Bartending competition is back! This multi round multi day open bartending competition takes place in Palm Beach, FL with three seperate divisions for Pro, Advanced and Amatuer division bartenders. This is a fun Flair competition with emphasis on Working Flair, Mixology and testing a Flair Bartender in a true working environment. We start with competitors picking random drinks from the "Master Drink List" as well as create an original specialty cocktail and then they are required to make the drinks with the best of their abilities using their best Working Flair & Mixology skills.
Mixology, Flair and Accuracy all in one round! We have all done blind speed rounds but imagine a competition based all around a blind Working Flair round… we will shakedown the competition to see who is the best Flair bartender in a true working bar environment. This event will be full of fun, Flair and features. Join us for the " Bartenders' Shakedown 2023″ September 17-20, 2023.
This event is strictly 21 years of age and over and open to the public to attend and promises to be a fun and informative event!
Surrounding Airports:
West Palm Beach, Fl (PBI) approx 5 mins away.
Fort Lauderdale, FL (FLL) approx 45 mins away.
Miami, FL (MIA) approx 1 hour away.
Competition Outline:
We are also happy to announce this competition will serve as the United States Bartenders' Guild IBA World Cocktail Championship Flair qualifier for 2024 with the overall 1st Place winner in the Pro division representing the United States and the United States Bartenders' Guild in the IBA World Cocktail Championship in 2024 and 2nd place representing the United States and the United States Bartenders' Guild in the  IBA Pan-American Games in 2024
 Here is the link to more info from last year's event…
Good luck to all of the competitors!
All rules are subject to change without notice: Copyright BarWars LLC