Vibrant Vacation Cocktails – Francesco Lafranconi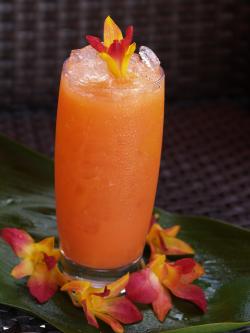 LILIKOI DREAM
1 1/2 oz Absolut Apeach
3/4 oz Crème de Noya
1 oz Orange Juice
1 oz Funkin® Passion Fruit Puree
2 Dashes of Angostura Bitters
Float of Pyrat XO Rum
Method: pour all ingredients in a shaker with ice (except Pyrat Rum). Shake and pour over ice into a highball glass. Add a float (1/4 oz) of Pyrat XO Rum
Garnish: fresh mint and sprinkle of nutmeg.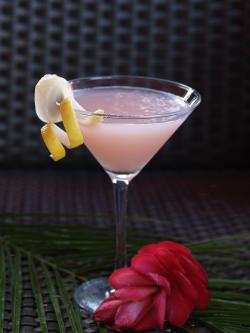 LYCHEE ROSE
1 1/2 oz Skyy Melon
1/2 oz Soho lychee liqueur
1 oz Funkin Lychee Puree
Spalsh of Amoretti Pomegranate Syrup
Wedge of grapefruit (squeezed in the shaker and dropped in)
Method: pour all ingredients in a shaker with ice. Shake and strain into a chilled cocktail glass.
Garnish: lemon twist (and lychee nut).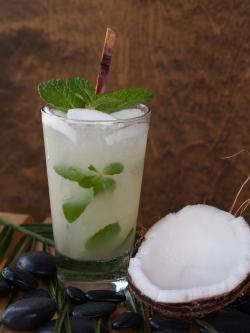 COCONUT MOJITO
2 oz. Montecristo Light Rum
2 oz Sweetened Coconut Milk
4 Sprigs of Mint
1 oz Fresh Lime Juice
Float of Cruzan Coconut Rum
Top with Soda Water
Method: Place the mint, coconut milk and lime juice in a mixing glass and muddle for few seconds. Add ice, rum and soda. Stir and serve into a highball glass. Float of Cruzan coconut
Garnish: sugarcane stick and fresh mint.