Free Spirits: Spirit Free Cocktails to Spread your Wings- by Rob Husted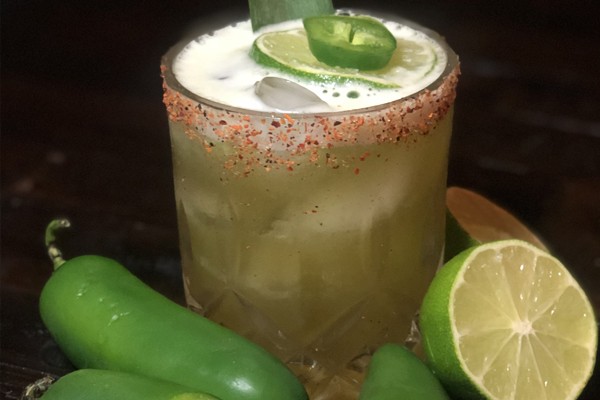 SOME LIKE IT HOT!

-1 1/2oz Ritual Zero Proof Tequila Alternative
-1/2oz Finest Call Triple Sec
-2oz Fresh lime juice
-1oz Pineapple Reàl
-4 deseeded jalapeños
Procedure: In a mixing glass, muddle together 1 1/2oz Ritual Zero Proof Tequila Alternative, 1/2oz Finest Call Triple Sec and 4 deseeded jalapeños. Add 2oz freh  lime, 1oz Pineapple Reàl and ice. Shake and strain into a large rocks glass over ice.
Garnish: Rimmed half glass of Tajin and lime wheel.
It's crazy, this is a well balanced cocktail but you still get a tiny head rush from the citrus and jalapeños… almost like a tiny buzz… without the alcohol.
The blame can be laid with capsaicinoids, a family of plant components that belong to the Capsicum genus.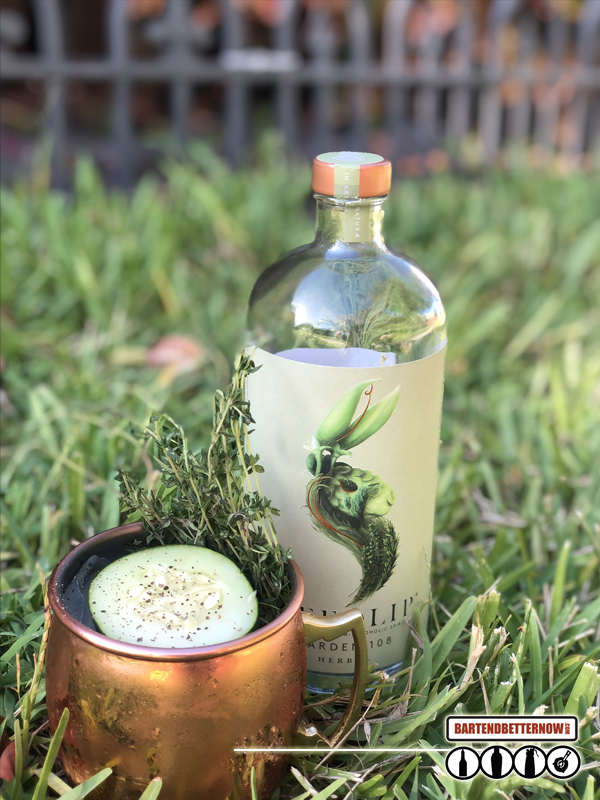 THE SECRET GARDEN

-4oz Seedlip Garden 108
-1oz Pineapple juice
-4 slices of cucumber
-1oz Ginger Beer
Procedure: Combine 4 slices of cucumber and Seedlip Garden 108. Muddle together then add Pineapple juice and ice. Shake then top with ginger beer and fine strain into a copper mug with ice.
Garnish: Fresh cucumber wheel, thyme and cracked pepper.
This is a fun light cocktail with some fun aromas to sip on and enjoy.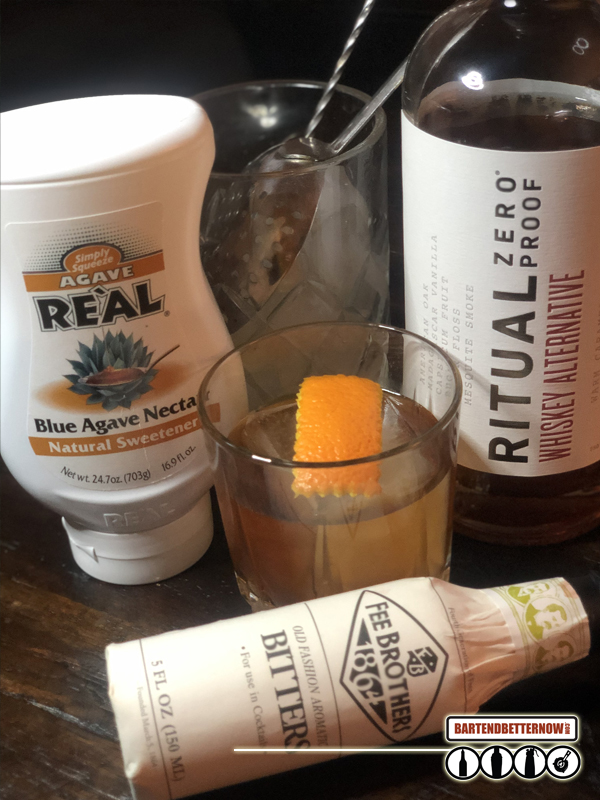 40 YEAR OLD VIRGIN

-2oz Ritual Zero Proof Whiskey Alternative
-1/2oz Agave Reàl
-2 drops of Fee Brothers Aromatic Bitters
Procedure: Combine ingredients in a mixing glass with ice. Stir & strain into a large rocks glass over a large cube.
Garnish: Smoked orange peel.
With this cocktail I challenged myself to an Old Fashioned alternative that I actually enjoy. While I thoroughly enjoy a well made Old Fashioned, this is a great alternative to change things up every once in awhile. The reason why I chose Fee Brothers bitters is because their bitters are non-alcoholic and are a great way to add complex flavors to spirit free cocktails.
Rob Husted
Bartender|Consultant
C: 561-315-7963
E: contact@cocktails4hire.com
www.cocktails4hire.com
#cocktails4hire
@BartendBetterNow
West Palm Beach, Florida, USA