Tasty 3 Ingredient Cocktails- by Rob Husted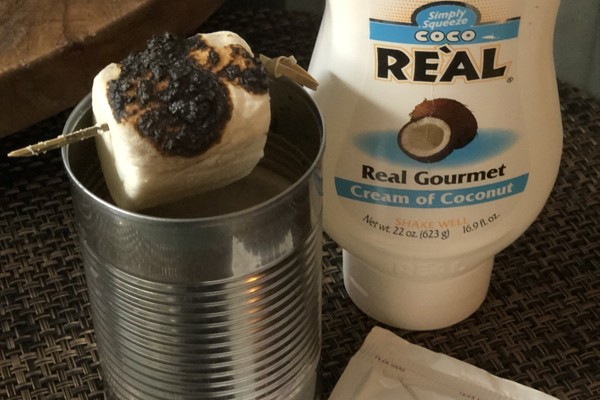 CAMPFIRE COCOA

-2oz 44 North Rainer Cherry Vodka
-2oz Coco Reàl Cream of Coconut

-6oz Swiss Miss Dark Hot Chocolate
Procedure: Combine ingredients in a empty metal can. Roll cocktail back and forth several times and pour back into metal can.
Garnish: Toasted large marshmallow.
I was recently asked to create a cocktail using only three ingredients and something you can drink while camping. When I thought about camping, some of the fondest memories I had was at night around the campfire toasting marshmallows and everyone bonding over stories. I wanted to recreate that experience in a cocktail and came up with the "Campfire Cocoa". Enjoy!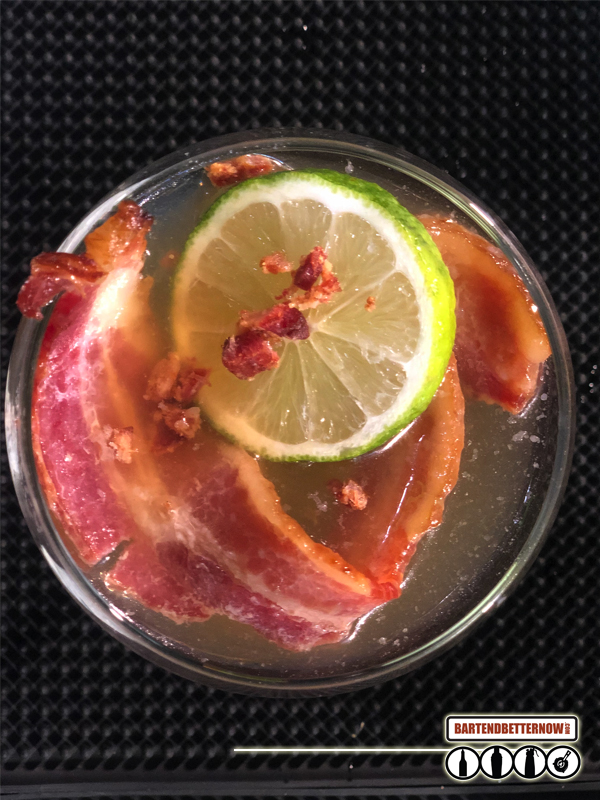 MAPLE BACON DAIQUIRI
-1 1/2oz Plantation Pineapple Rum
-1 1/2oz Finest Call Single Pressed Lime Juice
-1 1/2oz Bacon Maple Syrup
Procedure: Combine ingredients in a mixing tin with ice. Shake and strain into a chilled coupe glass.
Garnish: Fresh lime wheel, bacon strip & bacon bits.
Bacon Maple Syrup: In a large saucepan cook 4 strips of apple wood smoked bacon. Place cooked bacon on a plate with paper towels. Allow the paper towels to absorb the excess grease and oil. Then place the 4 strips of cooked bacon in a sealed mason jar with 24oz of simple syrup and let it infuse at room temperature for 24 hours. Then remove the cooked bacon and fine strain syrup through a cheese cloth several times and store in your favorite syrup dispenser with equal parts bacon syrup and maple syrup.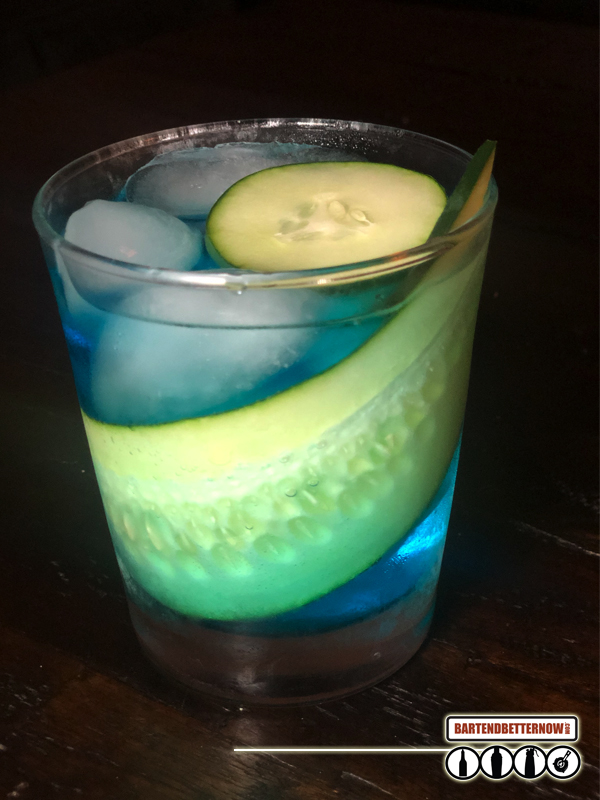 OCEAN MASTER

-1 1/2oz Gray Whale Gin
-2oz Sprite
Procedure: Combine ingredients in a metal tin with no ice. Roll cocktail over a large rocks glass with ice.
Garnish: Fresh cucumber slices and a pinch of ground Himalayan Pink Salt.
This cocktail was created for the West Palm Beach Boat Show where we featured it on one of the days and was a surprise hit. It was amazing how many people kept coming back for another one and they kept mentioning how surprised they were that the main spirit was Gin!
Rob Husted
Bartender|Consultant
C: 561-315-7963
E: contact@cocktails4hire.com
www.cocktails4hire.com
#cocktails4hire
@BartendBetterNow
West Palm Beach, Florida, USA