TASTE BUD TANTALIZERS – Getting Ready For Summer – Francesco Lafranconi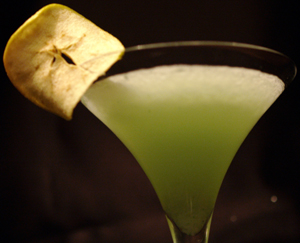 Apple Martini
1.5 oz Fris Apple Vodka
1 oz Granny's Sour Apple Schnapps
1 oz Green Apple Coulis (Sweetened Puree)
Juice of 1/2 a lime
Method: Shake all ingredients with ice and strain into a cocktail glass.
Garnish: Fried Apple Chip (Available at grocery store)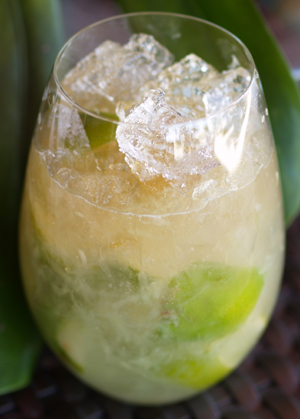 Caipirinhia

1.5 oz Pitu Cachaca (Brazilian Sugarcane Spirit)
1 Whole lime chopped
0.75 oz Rock Candy Syrup
Method: Remove both ends from the lime, cut into chunks and put them in a mixing glass. Add sugar syrup and muddle with a pestle. Add ice and Cachaca. Shake and pour (Do not strain) into a double old fashioned.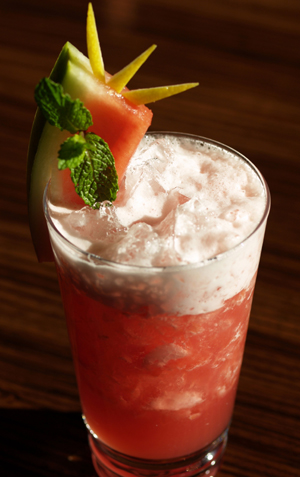 Pacific Breeze

1.5 oz Absolut Mandrin
1 oz Marie Brizard Watermelon Liqueur
3 oz Watermelon Juice (or Cranberry Juice)
1 oz Fresh Sweet & Sour
Splash of Pasteurized Egg White (Or Frothee)
Method: Shaken or Built
Garnish: Lemon Twist and Sprig of Mint.