Kahunaville, T.I. Las Vegas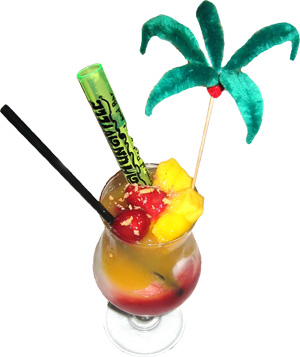 Here are two of Kahunaville's Signature Drinks:
To your Left is the Strawberry Mango Pina Colada. Garnished with fresh fruit, coconut flakes and a palm tree pick, it has a sidecar of Cruzan Pineapple Rum to pack an extra punch. Yum!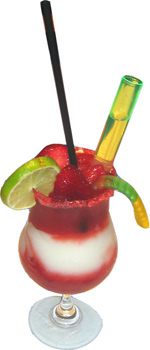 To your Right is the Strawberry Margarita. Garnished with fresh fruit, a melon sugar rim and a Gummi worm, this drink also has a side car but this time it's an extra shot of Tequila! Are you going to eat the worm?