Hot News – June 2014
BACARDI LAUNCHES NEW D'USSE XO COGNAC WITH HELP FROM JAY Z
Press Release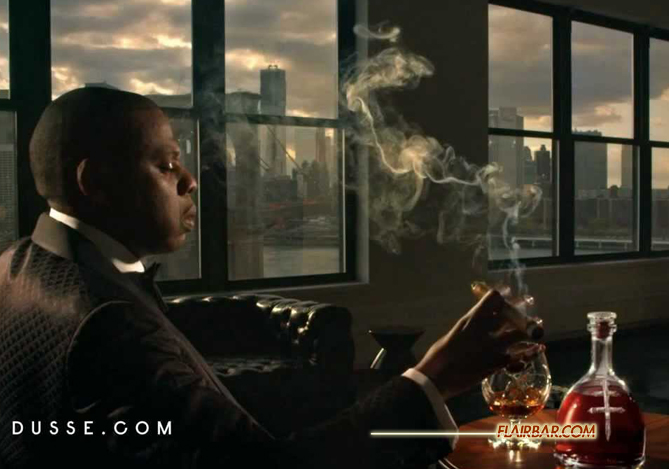 D'USSE(TM), the latest innovation in Cognac, today announces the official US launch of its newest expression, D'USSE XO. This is the second introduction from D'USSE; its VSOP offering, quickly adopted by industry influencers and celebrities, helped to reinvigorate and shake up the Cognac category.
Following suit, D'USSE XO has already garnered significant buzz amongst high-profile tastemakers well before its shelf date, making its official debut front row at the 56(th) Annual GRAMMY(®) Awards and achieving accolades in prestigious spirits competitions. It earned its place as a new favorite among spirits industry elite as a finalist for the Chairman's Trophy for its exceptional performance in F. Paul Pacult's Ultimate Spirits Challenge®* (2014). Immediately following, The San Francisco World Spirits Competition announced that D'USSE XO was awarded a gold medal, in a year where the competition received record setting levels of entries across categories (2014).
"Following the highly successful launch of D'USSE VSOP, there is an opportunity to lead the evolution of the Cognac category even further," said Robert Furniss-Roe, President of Bacardi North America. "Consumers are fascinated with dark spirits and care more than ever about the quality and level of craftsmanship in the brands they consume. D'USSE XO is the response to that request."
Masterfully crafted in the cellars of the Chateau de Cognac – a home with a 200-year legacy of creating some of the world's finest Cognacs – D'USSE XO is a unique blend of meticulously hand-selected eaux-de-vie, aged ten years or more. D'USSE XO is an uncompromising Cognac that delivers complex flavor notes of ripe blackberry and apricot, layered with hints of dark chocolate and walnut, culminating in an exceptionally balanced finish. Its bottle design is inspired by the liquid it contains; both classic and modern, and bearing the Cross of Lorraine – a symbol of honor, courage and perseverance used by the French resistance during World War II – a statement wherever it rests.
D'USSE is the creation of a passionate artist and visionary, Maitre de Chai Michel Casavecchia, whose two decades of experience as curator at the Chateau de Cognac were first put to the test in 2012 when he created D'USSE VSOP, and today, with D'USSE XO. "It is an honor to be called upon again to put my blending skills to the test, building the legacy I have put forth with the premiere expression of D'USSE," said Casavecchia. "With each new expression comes a new opportunity to compose a complex but balanced flavor profile with subtleties to delight any palate."
D'USSE XO is an ultra-premium spirit made from the finest eaux-de-vie and is therefore available in limited quantities only. It will be seeded via exclusive introductions to trade and cultural influencers. D'USSE XO will retail for a suggested retail price of $230 for a 750mL and will be available in key cities across the country.
ABOUT D'USSE® Cognac
D'USSE [dew-say] is a bold new expression of Cognac that dares the palate like never before. Born from the prestigious Chateau de Cognac, France, D'USSE blends over 200 years of tradition with the inspiration of a passionate Cellar Master who set out to create his own legacy. The D'USSE Cognac range consists of VSOP (Very Superior Old Pale) and XO (Extra Old) qualities.
40% ALC. BY VOL.
To learn more you can CLICK HERE!

Martin Miller's Gin Competition
Press Release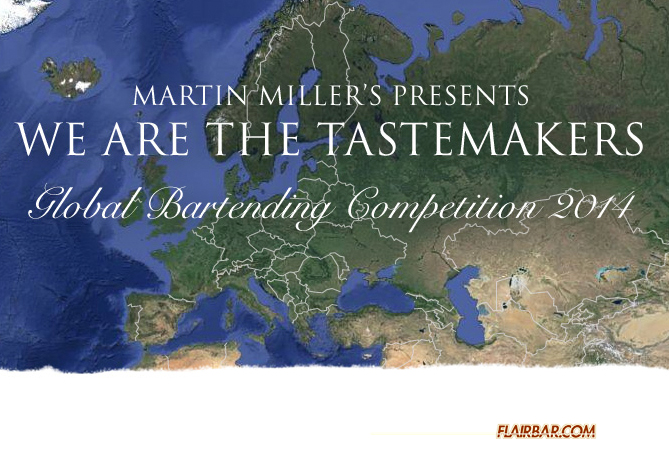 Martin Miller's is seeking the next generation of global tastemakers. We are searching for talented individuals with the ability to create multi-sensory experiences that give customers everywhere a taste of the infamous Martin Miller's "Romance and Adventure in a Glass".
Romance and adventure have been at the heart of the Martin Miller's experience from the outset. The brand began life as a labour of love, an idea cooked up between three friends, Martin Miller, Andreas Versteegh and David Bromige. Unable to find a gin to satisfy their discerning palates, the trio conceived an outlandish plan to create the finest gin the world had ever seen, sparing neither time nor expense in the pursuit of perfection. The result was a sublimely evocative spirit, infused with 10 carefully selected botanicals, traditionally distilled and married with purest Icelandic spring water.
Martin Miller and his friends tore up the rulebook when creating their eponymous gin. In tribute to the spirit of innovation that kicked off the Gin Renaissance, the rules of this contest are minimal.
Create a unique Martin Miller's Gin based cocktail that relates to the region from which you are entering.  For example it could contain a local ingredient or reflect a local drinking trend.
Much like Martin Miller's Gin, your ideas can involve a twist on an old tradition or embrace a completely new idea. We are looking for drinks that not only taste great but which are theatrically or imaginatively presented in a way which gives a sense of the region the entry has come from.
WHO CAN ENTER?
The competition is open to any professional or aspiring bartender from around the world.
HOW DO I SIGN UP?
Register your entry for your region using the link provided. Enter your name, place of work, the name of your cocktail and its ingredients and upload a high resolution image. Explain how your serve relates back to your local region and what this brings to the overall serve.
After the closing date, a shortlist of semi-finalists from around the world will be selected and invited to progress to the next stage. In the final stage, 5 finalists will be selected to win an all expenses paid trip to Iceland where the overall final will be hosted.
Shortlisted entrants will be notified by 15th July that they are progressing to the semi-final.
THE PRIZE
AN ALL EXPENSES PAID TRIP TO ICELAND
5 finalists from around the world will win a fantastic all expenses paid trip to Iceland to experience at first hand the magical nature of this unique island. The final will be held in Iceland where the overall winner and Tastemaker 2014 will be chosen. The trip will take place in September or October 2014 subject to the availability of the winning participants. The Reformed Spirits Company reserves the right to increase the number of winners.
To enter you can Click Here!


PINK YOUR DRINK COCKTAIL COMPETITION
PRESS RELEASE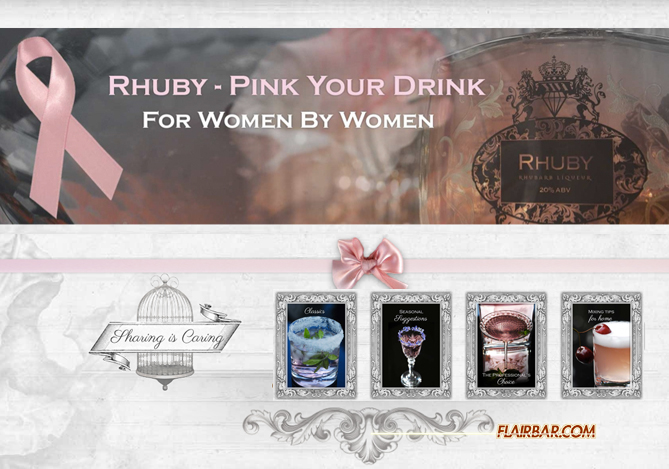 Rhuby and the 'Pink Your Drink 'foundation commits to a loyal and long-term alignment to raise funds and increase the awareness of the Pink Ribbon and support female entrepreneurs.
What is Rhuby?
Rhuby is an all natural rhubarb liqueur  from Sweden without additives, chemicals or synthetic flavour agents. The rhubarb is collected within the vicinity of the local distillery, located in Åkers Styckebruk, Södermanland.
The vodka in Rhuby comes from one of the first Organic distilleries in Södermanland, Sweden, carrying a neat and sharp wheat finish.
The product is 20% ABV, and the vodka gives it a sharpness enhancing the tart flavour of rhubarb. It offers a mature and elegant flavour profile taken the small amount of sugar. The low sugar content  gives the liquid a low viscocity texture, which can easily be consumed as a cocktail or pre dinner drink, simply shaken over ice and poured into a chilled Martini glass, vs. the more standard liqueur after dinner drink.
Rhuby is the main-staple in any cocktail and can not be treated as an ingredient due to a subtle and delightful profile which is lost in too many flavours.
The major activity of the year takes Place in October – Breast Cancer Awareness – when the finals for the all-female bartender competition PYD battles it out in various countries (once 10 countries partaking the global final will be held in Sweden – the home of RHUBY). To enter click the link above. To know more about this years competition visit the Facebook Community pages PINK YOUR DRINK (UK, Swe, USA) where up-to-date information is readily available and up-dated. Otherwise browse our historical Collection from the competitions under the headers her above.
The foundation makes small but frequent donations throughout the year – but make a leap during the month of October (breast cancer awareness month) when the foundation in addition runs an all-female bartender competition. In combination with the actual cause, the competition is supporting women in what frequently is seen as a male dominated industry – hoping to bring more women into a trade which is massively fun and social.
The main reasons for taking this direction;
The founder has personal reasons -  we all have encounters with a disease this wide-spread amongst us. To name one, her master blender Solveig Sommarström (previous head of lab at V&S (Absolut)) was recently cleared from the disease.
Alcohol has frequently been placed as a potential culprit for an increased risk to women to develop breast cancer (including diet, stress, lack of sleep). It is better to spread the Word vs. hiding and here is a half-proof Product geared towards women
Motivate and attract more women to the industry
Rhuby is a lower alcoholic spirit which holds the elegance and mature flavour of a nice drink aimed at women – made by women.
There are further layers to the support.
Arranging during certain time period with retailer a donation (which is sometimes matched by the outlets) for each bottle purchase of Rhuby.
Supporting strong female entrepreneurship where www.friendsofrhuby.com is a rolling blog (currently being edited and created) via interviews and links into interesting and compelling female ventures. A Place to be motivated, learn and gain support.
The annual Rhuby Pink Your Drink cocktail book. Each submitted recipe during the year is compiled in an electronic downloadable designed cocktail book for a cheap purchase of £4.99. All profits go directly towards The Pink Ribbon.
The annual (sometimes bi-annual) auction of Pink Photography where each image and profit is donated to chosen charity for the Pink Ribbon. Held in private venues with individals having expressed an interest in running the evening (often a dinner). If you are one of those – please write directly to ylva@rhuby.se
Each event and organisation is better followed via Facebook and Twitter where frequent up-dates come almost daily.
To enter you can CLICK HERE!

HEAVEN HILL DISTILLERIES UNVEILS BURNETT'S VODKA PUSH
by Andy Morton

Heaven Hill Distilleries has launched a "multi-million dollar" ad campaign for its Burnett's vodka and flavoured vodka range in the US.
The Kentucky-based company said this week the ads, set to appear in print and digital formats, will focus on "fun occasions" with friends and family. "The message and tone of the campaign speak to the fun-loving and social Burnett's fan," a spokesperson said.
The print ads will target consumers through Cosmopolitan, US Weekly, People Country and OK!, while the digital campaign includes Break.com, Thechive.com, Facebook, Tumblr and a mobile app.
In May, Heaven Hill increased its Burnett's flavoured vodka portfolio to 37 with the launch of Ruby Red Grapefruit, Mango Pineapple and Red Berry.
  To learn more you can CLICK HERE!

THE ROADHOUSE UK FLAIR COMPETITION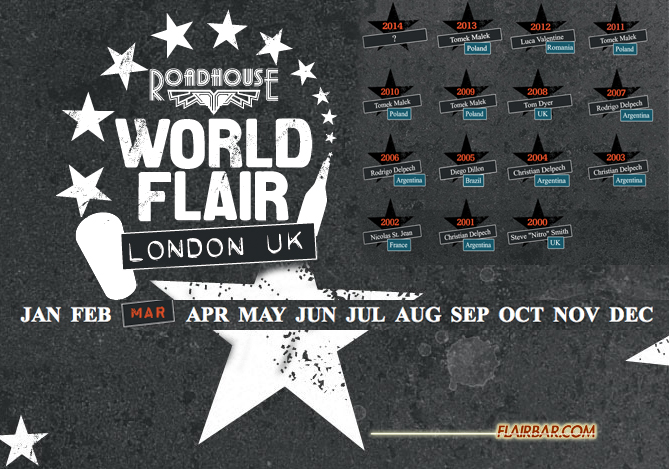 Roadhouse is an American themed bar & diner in the heart of London's Covent Garden. Known throughout the world for its phenomenal bartenders and elite bar team, Roadhouse is also reputable for its recruitment process where only the 'best of the best' bartenders are selected to grace their presence & skill – making their own contribution to the success of the world famous Roadhouse.
That was then……..the year of 1999. Roadhouse identified the interest on Flair through the bartenders' skills fast becoming a competitive game on shift, that we recognised the potential of bar teams all over London & beyond that we hosted an in-house Flair competition against another fellow Flair bar team, TGI Fridays. The night was so successful Roadhouse decided to develop the idea and open it up to the public…..this was the night where it all started.
Over the years the competition has been tweaked and molded to move with the times. People change, and so does the face of Flair. Roadhouse remains the leader in this field with the innovation of multi objects and strategic judging criteria. Still working on a ranking system and part of a league, Roadhouse utilises every month to make sure that the grand final holds host to the biggest names of flair in the world.
A special recognition must go out to Brett Seychelle who identified and pursued the interest in Flair to develop the Roadhouse Flair Competition. In addition to all who have participated, competed or contributed to Roadhouse Flair, we also thank previous organisers Troy, Andy Collinson, Lord Tugworth and Jay Du Toit for their involvement and promotion of the Roadhouse Flair competition, for whose efforts have made this competition the biggest in the world!!
FLAIR CALENDAR
February
Tom Dyer's winning round from Roadhouse in February.
March
Luca Valentin's winning round from Roadhouse in March.
30th Roadhouse World Challenge
Open to all international competitors. 2 places will be available for the Grand final in November.
(UK entrants will have their scores separated from international competitors and will be measured against their UK peers for the UK final in August. 3 spaces will be available for the UK Final)
April
Chicks with Flicks Video collage
13th Chicks with Flicks
Roadhouse will be holding the third ALL FEMALE flair competition in 13 years. Its a chance for all the great female flairers out there to show off their moves, and compete against an all girl line up. First place will win a whopping £1000, and a place in the Grand Final in November. Its a day not to be missed!!
27th Roadhouse World Challenge
Open to all international competitors. 2 places will be available for the Grand final in November.
(UK entrants will have their scores separated from international competitors and will be measured against their UK peers for the UK final in August. 3 spaces will be available for the UK Final)
May

18th Roadhouse World Challenge
Open to all international competitors. 2 places will be available for the Grand final in November.
(UK entrants will have their scores separated from international competitors and will be measured against their UK peers for the UK final in August. 3 spaces will be available for the UK Final)
June
29th Roadhouse World Challenge
Open to all International competitors. 2 places will be available for the Grand Final in November.
July
27th Roadhouse World Challenge
Open to all international competitors. 2 places will be available for the Grand final in November.
August
31st Roadhouse UK Final – UK Only
Every year, the UK's finest dominate the Roadhouse stage to earn their UK ranking order. Battling it out live on the stage, we witness 25 of Britains Finest Bartenders going head to head, to see who will be crowned the UK champion.
September
14th – Chicks with Flicks
Roadhouse will be holding the fourth ALL FEMALE flair competition in 13 years. Its a chance for all the great female flairers out there to show off their moves, and compete against an all girl line up. First place will win a whopping £1000, and a place in the Grand Final in November. Its a day not to be missed!!
28th – Invite Only
October
26th October Roadhouse World Challenge and ZANTE REUNION
The Zante reunion has been a summer workers tradition thats working its way into its 8th year. After 6 solid months of drinking and working 7 days a week in the bar industry in the sunny island of Zante, all the workers meet up at Roadhouse for one last celebration to raise a glass to a great summer and to cheer on their favourite bartenders/conquests in true Zante style. This is a day NOT to be missed!
November
29th November Roadhouse World Challenge Grand Final
DAY 1
The first day of the Grand Final runs between 1pm-5pm, and will see all the World Final competitors completing a working flair drink, and getting their rankings for the next days exhibition flair.
30th November Roadhouse World Challenge Grand Final
DAY 2
The Grand Final will be in full swing, with the Best in the World competing for a whopping £10 000 1st prize!!!!!
For more info you can CLICK HERE!


WHEN COMPANIES DISAGREE
by Olly Wehring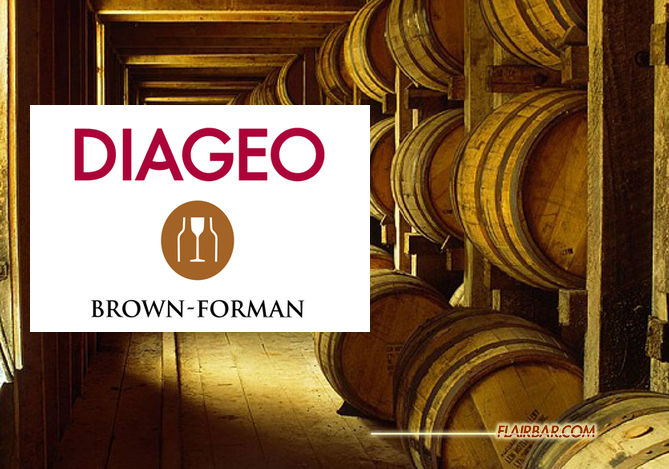 Unless it's you that is in the middle of the melee, there's nothing more thrilling than a good old street fight; be it in the playground, in a bar, in the street… . As the two (usually) men circle each other, fists raised and ready to wade in, it gets everyone's juices going, doesn't it?
Well, it does mine.
So, I've had a fantastic time enjoying Brown-Forman and Diageo square up to each other in Tennessee. The row between the two over new legislation regarding the definition of the term 'Tennessee whiskey' has also proved very popular with our readers.
First up, Brown-Forman came out swinging when it claimed the Tennessee whiskey segment is under attack from the likes of Diageo. "This is about Diageo, a large foreign company with more interest in Scotch and Bourbon, trying to weaken what Tennessee whiskey is and we simply shouldn't allow it," said Jeff Arnett, master distiller of Brown-Forman's Jack Daniel's Tennessee whiskey brand.
Diageo's counter-punch came soon after. "Diageo firmly believes a single company should not be able to unilaterally determine the definition of an entire category," the firm said on Tuesday. "At its base, it is anti-competitive and protectionist."
Back to Brown-Forman: "That's part of a long-term trend in which Jack Daniel's and American whiskies are moving into global markets around the world and taking market share from Scotch whisky," a company spokesperson said in response. "We believe Diageo is threatened by that and is doing its best to undermine Tennessee whiskey and therefore Jack Daniel's."
This situation certainly makes for entertaining reading. But, it should be of great concern to the spirits industry that it has got to this point.
From the outside, arguments like this do not cast our industry in a positive light. Considering the many battles ahead that we undoubtedly have, such infighting among companies expends precious time, resources, energy and patience.
It's also a shame that the competitive spirit is being channelled in this direction. I am reminded of something the late Patrick Ricard told me a few years ago, about a similar inter-industry row: "Until now," he said in 2006, "along with our competitors, we are fighting on the ground to attract customers. We never fight in the courts to beat a competitor. So, it's something new to us to be fighting in the courts."
(I'll leave you to guess which argument he was referring to.)
I'm not trying to denigrate the point that both sides are trying to make in Tennessee. Like in previous battles, each side is trying to look like they are being more rational than the other. Indeed, both sides will argue – and, in this case, have argued – that they have the greater good as their main priority in all this.
This I do not doubt.
But, once the scrap ends and the excitement subsides, it's usually the case that everyone – observers included – feels a little bit disappointed with themselves.

Welcome to the Bartenders Bash Series 2014! This event is spread out among multiple events where the bartenders accumulate points in different competitions until we have an overall winner. You can compete, consume, cheer on or just party your ass off with some of the top bartenders in the industry… THESE EVENTS ARE OPEN TO ANYBODY IN THE HOSPITALITY INDUSTRY and you don't need to compete in the competitions to partake in the debauchery that is " Bartender's Bash". It's more of an insane couple of days of parting with different competitions around the party. Lol
Not only will you have an unforgettable time but you will learn a bit as well. You will be exposed to some of the newest brands to hit the market as well as some old favorites. Learn new recipes and techniques that you can take back to your bar or your favorite bartender. Whether you enjoy making or consuming cocktails… this event is for you. This is one of the longest running hospitality expos to date as well as it is held in paradise and if you can hang like a true bartender… ONE HELL OF A PARTY AS WELL!
Can you hang…?
This multi venue event starts down at June 17th 2014 at Ocean Manor in Fort Lauderdale, Florida followed by June 30th at Finnegan's in Miami, Florida then we move to Newport Beachside Resort  July 27th 2014 in Miami, Florida. This multi-venue multi-date event is entirely based on "Blind Freestyle Exhibition Flair & Mixology" and competitors will accumulate points from both events in Flair and Mixology to determine the overall Bartenders Bash Series winner.
To get more info you can CLICK HERE!