XMAS WISH LIST! Have you been Naughty or Nice?
Updated: December 1, 2006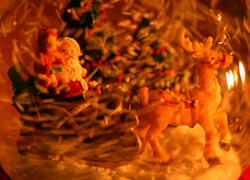 Which list will you be on this Year… Naughty or Nice?
Either way Christmas is upon us and it seemed like it just snuck up on everybody and the mad dashes to the stores have begun! From Plasma televisions to bottles of Skyy Vodka, the shoppers are a shopping for that perfect present.
Over in the UK Rodrigo Delpech had a nice present of his own just recently as he won the Roadhouse Finals. With the amount of talent on that stage this was a great thing to accomplish. You can read the full review from Tug on our 'Comp Reviews' page.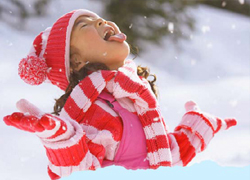 From Tug to Tom… "Hey Tom Cruise!" is what this month's article is all about. Find out what Flair bartenders really feel about that statement and perhaps why some people still insist on saying it? Check it out on our 'Articles' page. Where is JB Bandy when we need him?
After that we have Giovanni Doimo from Italy teaching us a three bottle sequence on our 'Masterclass' page. Santa Claus would be proud.
While we are over seas we visit Japan and one of their best Flair bartenders… Tomohiro Maeda. This man with the hands from japan has made a strong presence in some of the FBA Pro Tour events this year and the way he manipulates music into his routine is unreal. All on our 'Interviews' page. No chopsticks needed.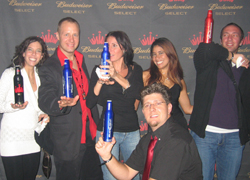 Kevin Bednarz is back again with our newest addition "Flairmation" which "Last Call Larry" is going through the twelve days of Christmas Flair style. All on our "Flairmation" page. Pretty funny stuff…
For all of you mixologists out there… Don't forget to check out our new content collector called 'Cocktails'. This is where you can share your own Skyy vodka and Finest Call cocktail recipes with the rest of the world and get credit for it. Have a great drink you invented? Want to share it with the rest of the world? Think it is worthy? Prove it!
Another present goes to Rick and Mike from the Red Room Saloon where their twenty-four hour Flair bar just got nominated for a nice award. See how you can help on our 'And Finally' page. Don't work up too much of an appetite…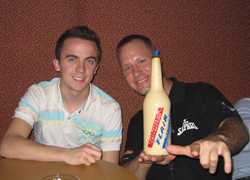 We have a new 'Reader Contest' with new prizes and a cool chance to win an original Flair piece of art. "Last Call Larry" is back again this month…
All of this plus our regular features, 'Cut Off' by Toby Ellis, more 'Barware', more 'Hot News', more pages, and more Flair than you can shake Frankie Muniz at.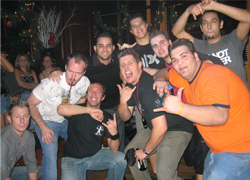 To Flair & Friends.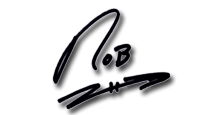 Rob Husted