WHAT'S THE TRICK? Showering The Media With Flair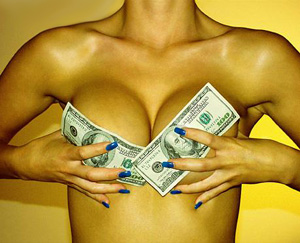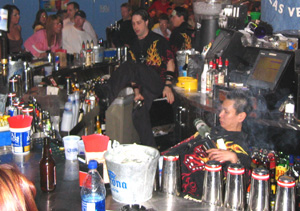 Flair has grown bigger and bigger in the last three years. We are starting to see more and more Flair on television, radio, print and the internet (Travel Channel, Food Network, E!, Scrubs, Ellen, music videos, Flairbar.com etc…) than ever before.
It's not surprising then that the general public is starting to be versed in our sport as well. We are finally breaking down the "Cocktail" wall and myth of spillage associated with Flair. We are slowly starting to be seen as a sport and the incorporation of Flair into main stream bartending is becoming more and more common place.
We are starting to see venues encouraging Flair from their bartenders and new Flair bars opening up. One of the newest Flair bars to hit the scene is in California. The Rockin' Taco features a new team of Flair bartenders who are increasing sales as well as the party atmosphere. You can read all about it on our on our 'Interviews' page.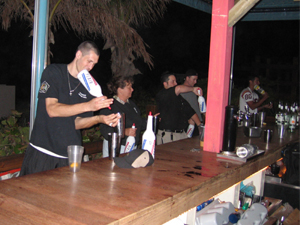 While you're in the party mood you can cool down with these great summer drinks from Francesco Lafranconi on our 'Flavors' page. I'm hooked on the Caipirinhias!
After a great drink and great service you should leave a great tip. Learn the seven commandments of tipping from our resident writer Phillip Duff on our 'Articles' page. A must read for all your guests;-)
After that you can learn all about the worlds most popular spirit… Vodka. The Vice President of the USBG (United States Bartenders Guild) Nevada Chapter, Bobby G., is 'In The Mix'. Here's your chance to learn everything about vodka that you were too afraid to ask.
From learning about drinks to making them. This month's 'Competition Review'' showcases The Las Vegas Centennial. A new Flair competition brought to you by Chicosun that involved Flair and mixology with a twist.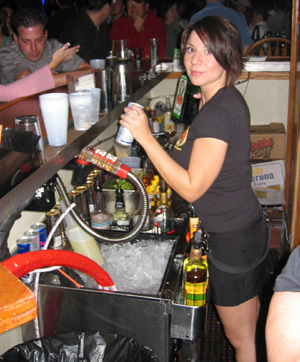 Learn about one of the latest Flair competition DVDs to hit the market on our 'Reviews' page. The rebirth of an original. The Quest is back! Nuff said.
After watching the DVD and if you still want more… You can head on over to our 'Masterclass' section where Rodrigo Cao teaches us one of his original two tins and two bottle sequences.
Once inspired from that. You can be creative and show off your Finest Call Stall in our new 'Reader Contest'. Here's your chance to win a slew of prizes fit for any bartending Jedi.
All of this plus our regular features, 'Cut Off' by Toby Ellis, more 'Upcoming comps' more 'Barware', more pages, and more Flair than you can shake a #7 from Taco Bell at.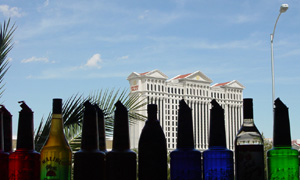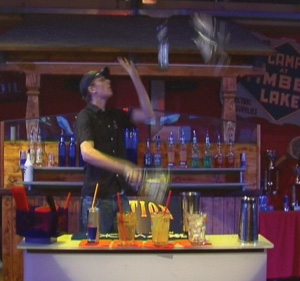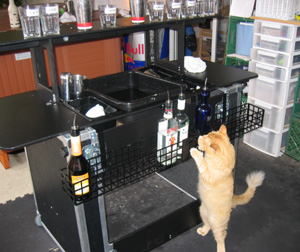 To Flair and Friends,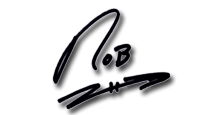 Rob Husted.