TOP OR BOTTOM… A Female Perspective.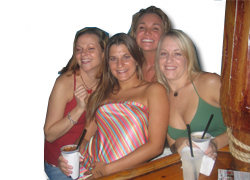 By Jenn Durant and Danielle Santacroce
Recently, I went on a "girls weekend" trip to New York City and being the workaholic (In case you don't know me well, the word "workaholic" is by far the biggest exaggeration I have ever used.) that I am, I decided to research some bars, clubs and lounges while I was there. I really wanted to see how much of a difference South Florida nightlife would be from New York City nightlife. My sexy best friend Danielle and I worked day and night through our entire vacation.  Drinking, dancing, bar hopping and flirting with strangers is very hard work but someone has got to do it.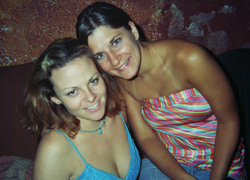 Drink Quality- Us South Florida people think muddling is overrated, but the drinks in NYC tasted much better than the Jack and Coke that you would get in an average bar down here.  The ingredients in the south are just that Jack, Coke, and ice in any which order.  A typical drink in NYC includes pomegranate seeds, basil, pear puree, five ripe kiwi seeds and our favorite the midsection of a star fruit.  We'll give the point to NYC for their taste and creativity of drinks.  ON THIS ONE!
Beer- First things first, we went to many bars (We forgot how many, their names, and where they are) and not one of them had Miller Lite.  Jenn's dad would've had a coronary.  Their beer selection was as follows: Coors Light, Corona, Amstel Light, and Beck's Dark.  In South Florida we have the choice of about sixteen things on draft. Bars wouldn't dare to run out of Miller Lite or Bud Light because they would run out of business.  This point definitely goes to South Florida.
Service- Basically, what you hear is true.  In NYC, they are very short and not so sweet. In NYC you get a nod a, "What can I get you?" along with a drink.  Walk into a South Florida bar you get a big smile, some conversation, and depending on where you go some Flair along with your drink.  This one goes to South Florida for their Southern Hospitality because even without it we didn't get our drinks any faster in NYC.
Atmosphere- NYC has the most variety when it comes to types of bars.  The atmosphere in each bar makes you feel different.  From the little quaint lounges that make you feel like a local to huge clubs that make you feel that you are where everybody wants to be.  In South Florida, with all the waterfront availability we have the best tiki bars, beach clubs, and local watering holes.  Florida does not have to try to hard for its atmosphere it is already here.  We have made this one a tie; we'll let you decide on this one.
Cost:  When I asked for a Corona in NYC and the bartender told me $8.00 I replied, "Wow!  You guys sell twelve packs here?"  NYC is overpriced. Another example, four of us bought one shot and a beer each with a grand total of $96.00.  In South Florida, we could've bought the entire bar a round.  Obviously, this one goes to South Florida.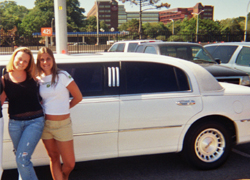 Bar Patrons:  In NYC, it is more likely to run into unique people with interesting backgrounds and if you are lucky maybe a celebrity or two.  At bars you will meet fascinating people that you will never see twice.  In South Florida, you are lucky if you don't run into three exes in one night.  There is about a 99% chance that you will run into someone you know and possibly don't like.  NYC gets the point here.  Which leads me to my next point…
Hooking Up:  It would be much easier to hook up with the three exes you just saw, then to hook up with any of the strangers in NYC.  Unless you count the drunk homeless guy that yelled at us the whole walk back to the hotel at 5a.m.  He might have just been begging for change.  The expectations of most New Yorkers are much higher than those in South Florida.  So, unless you are Donald Trump or have the same money you are going home alone.  I guess we'll give this point to South Florida, but do you really want to go there with the exes?  Last but not least…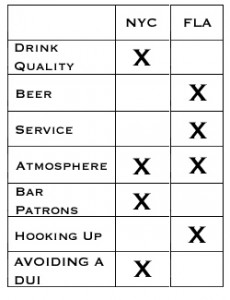 DUI Chance:  Seeing as NYC is full of taxis, subways, your good ol' feet, or a limo if you are special.  The chance of getting a DUI is slim to none.  On the other hand, in South Florida where the ratio of cops to people is 3:1 and since you have to drive 30 miles to get to a decent bar or club your DUI chances are much higher.  So, just don't do it!  This one definitely goes to NYC.
Our conclusion is South Florida wins because of the findings above.  Also, in all of New York City we did not see any Flair and according to the FBA Website the state of New York has about half the registered Flair bartenders as Florida does…so come visit us soon!
Researched and written by Jenn Durant and Danielle Santacroce