TISS THE SEASON – Have you been Naughty or Nice?
Updated: December 1, 2004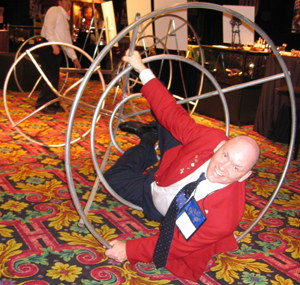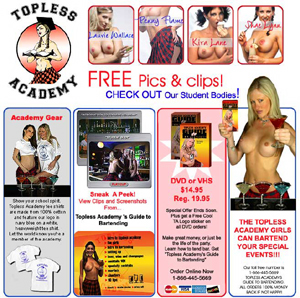 Probably a little of both. With a slight chill in the air and the stockings hung with with care. Christmas is upon us and with that, old traditions mixed with some new.
Like this months 'Competition Review'' of The Blue Blazer. This competition took old traditions of bartending like mixology and combined it with the new trends of Flair. Check out Jim Allison from the FBA with his full on review.
From one review to the next. We have the perfect stocking stuffer for any bartender on our 'Reviews' page. This month we take a look at the Topless Academys guide to bartending. There's a little bit of naughty in this nice training DVD. See for yourself.
It seems Christmas came early this year for Uruguay. Winning two major competitions this month, team Uruguay has a lot to celebrate. We caught up with one half of this awesome team as Danilo Oribe sits down with us on our 'Interview' page. Not only do you get to know a little more about him but, Danilo has a present for you as well as he teaches this months 'Masterclass'.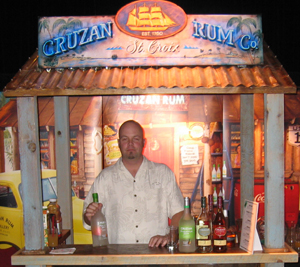 A bartender never comes to a party empty handed. On our 'Articles' page we see how these stars in the UK are shaking things up from Behind Bars.
While your shaking things up. Try a Tuaca Lemon Drop. Essie Numminen shares her recipe with our Erin Connelly who shares it with you on our 'Flavors' page. We love women who share;-)
While your mixing up some cocktails, why not enter this months 'Contest' brought to you by our friends at Finest Call. If you think you can create the finest cocktail, then we will slide some cool presents under your tree so your mom wont worry you don't have any friends.
All of this plus our regular features, even more 'Upcoming comps' more 'Barware', and more Flair than you can shake a topless female bartender at. Merry Christmas!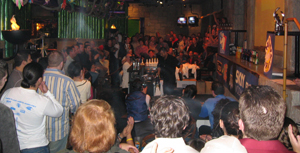 To Flair and friends,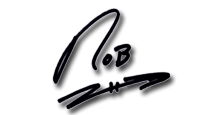 Rob Husted.