SUMMER OF FLAIR If you dare…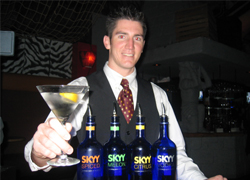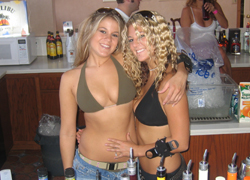 Well we are half way through the year and half way through the FBA Pro Tour and so far according to the FBA Pro Tour Leader Board we have Levi Donaldson in first followed by Rodrigo Delpech holding down second for now, then Justin Keane in third, Thomas Alley in forth and rounding out the top five Nicolas Antivero in fifth.
With still another six months away anything can happen in this world wide tournament.
Speaking of anything happening, We go to an event where almost anything will and more importanly does happen… Bartenders Bash. We most likely just witnissed the last true Bartenders Bash ever! You can read the full article on our 'Articles' page. Make sure you wear your sunscreen.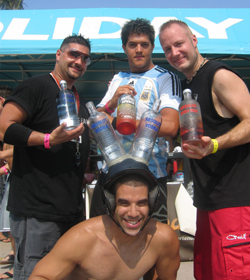 While were down at Bartenders Bash we were impressed with a certain talent one Flair bartender had. Mana Manasas teaches us a nifty trick to impress friends and family at any function. Check it out on our 'Masterclass' page. Dental insurance not included.
Next we move on to our June Flairbar.com cover star Bill Long. He is a true legend of bartending and one of the men responsposible for the Flair bartending competition down at Bartenders Bash. Know more about this living legend on our 'Interviews' page.
Don't forget to check out our newest edition to our site for all you mixologists out there. The new content collector called 'Cocktails'. This is where you can share your own Skyy vodka and Finest Call cocktail recipes with the rest of the world and get credit for it. Have a great drink you invented? Want to share it with the rest of the world? Think it is worthy? Prove it!
Next we go to New York city where Mike McLean takes a bite out of the big apple and shares with us his findings… seeds free. This month's 'Comp Reviews' is on the Big Apple Showdown. Back again for year two… The locals will never be the same.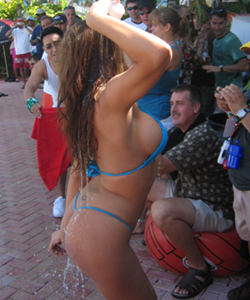 Then we have take a look at one of the newest products on the market introduced by American Beverage Marketers… Coco Real. We find out how it "mixes" with the competition on our "Reviews" page. Whip out the blender and enjoy…
From planes, trains and automobiles Toby Ellis shares with us his latest adventure abroad with Christian Delpech. You can read it all on 'Cut Off' by Toby Ellis. Jet setting Flair bartenders living a dream.
Did you call your mother on Mother's Day? I hope you did. Did you ever wonder what a Flair bartenders mother has to go through? Well your questions are answered all on our 'And Finally' page. Make sure and call your Mom afterwards to tell her you love her…
We have the results of our 'Reader Contest' that let you create Skyy vodka masterpieces plus our regular features, more 'Barware', more pages, and more Flair than you can shake $92 million dollars at.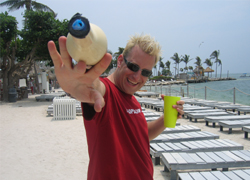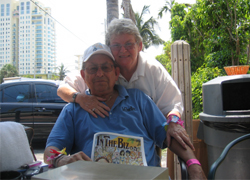 To Flair & Friends.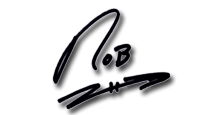 Rob Husted