NEW TRICKS ARE THE TREAT! We open our bag of goodies for you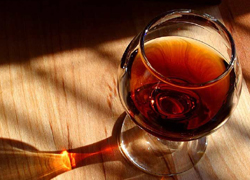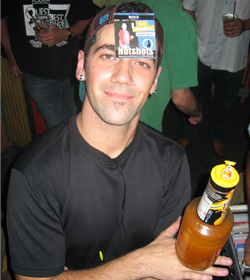 October means two things to me, Halloween and Quest. I like them because you get to dress up for both of them and have a great time with friends.
That's one thing I love about Flair bartending competitions, you are always among friends. It seems like if you don't live in Las Vegas the only time you get to see each other is at these major events.
One major event we just had was right in my own back yard down in Miami, Florida. See what went on in the dirty south during Nations on our 'Comp Reviews' page.
From the dirty south to the bitter north. Jenn Durant and Danielle Santacroce give their opinion on some of the differences in the bar scene from the north to the south. This all according to some drunk girls on a girls only weekend. Check it out on our 'Articles' page. Bring the advil.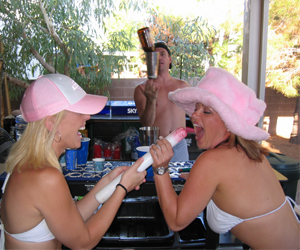 Speaking of drinking. Have you ever felt obligated to buy someone you know a shot? If so see what Joey Lenz and Josh Antonelli have to say about it on our 'And Finally' page. Who's turn is it to buy anyway?
After you get who's buying out of the way, lets get to making the drinks. One of Germany's hottest bartenders Vasko shows us how he does it on our 'Masterclass' page.
After that appetizer you should be ready for the main course. That's just what it is, Flairco's DVD box set is a whole Flair bartending course on four DVD's. You can see what Pedro Morales thinks about it on our 'Reviews' page.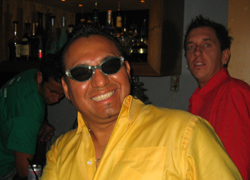 While we are jet setting around the globe. Get to know another Flair bartender who also got to travel and make many new friends thanks to Flair. Rodrigo Cao tells all on our 'Interviews' page. No passport needed.
Speaking of Vegas, the Vice President of the USBG (United States Bartenders Guild) Nevada Chapter, Bobby G., is 'In The Mix' as he shares with us the history of Bourbon. From what I have been told, being a Celebrity Bartender does help you with the women.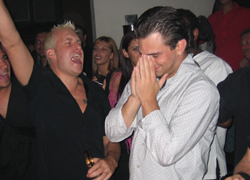 We have the results of our 'Reader Contest' . Who do you think won? If you didn't enter, I bet it wasn't you!
All of this plus our regular features, 'Cut Off' by Toby Ellis, more 'Barware', more pages, and more Flair than you can shake Hurricane Katrina at.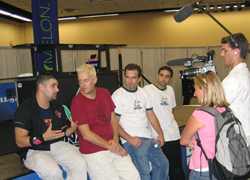 To Flair & Friends.

Rob Husted