MARCH FLAIR MADNESS – A time for some new Legends in the making.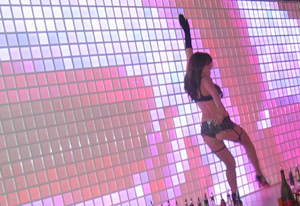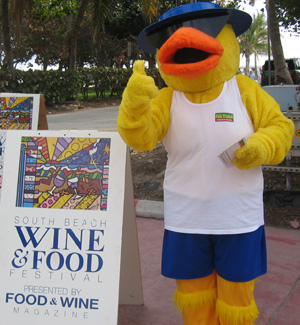 The Legends of Bartending has got to be one of the most prestigious Flair Bartending competitions in the world. Also in Las Vegas we now have the King of the Ring and Showtenders competition (at the Nightclub and Bar Show) all within one month of each other. If you play your Vegas cards right, there is a lot of money to be won for doing something we all love – Flipping bottles!
At this years Legends there was a surprise celebrity judge. Mr. John "JB" Bandy. For those of you who don't know, "JB" trained Tom Cruise for the movie Cocktail.You can check out his story on our 'Articles' page.
From the grass roots of Flair to what it has evolved to today: this month's 'Competition Review' showcases Legends of Bartending 7. Only three finalists from last year made it back for the finals this year. See who they are and more.
Stuck in a rut with your Flair? Feel like your doing the same stuff over and over again? Want some new moves? Then check out our 'Reviews' page. This month we take a look at the Flips for Tips 6 DVD. With over thirty competitor rounds, that's a lot of Flair.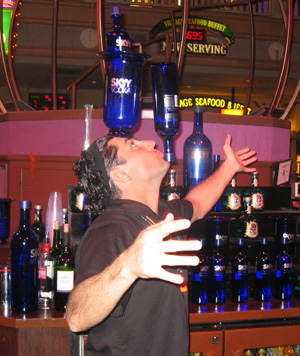 After watching the DVD and if you still want more… You can head on over to our 'Masterclass' section brought to you by Chris Cardone. And to think of all that stuff he did in Dennys after Quest just to be in Flairbar.com when all he had to do was teach a masterclass
A new and exciting face of Flair is Dario Doimo from Italy. From the FBA Triple Challenge to placing second at Legends. This traveling tourist takes time out of his practice regime to talk to us (Through an interpreter) on our 'Interviews' page.
After all that talking you're bound to be thirsty. You can quench your thirst with some Pisco passion on our 'Flavors' page. Where we revisit three classic cocktails.
Toby Ellis is back again with his column entitled 'Cut Off'. This month Toby asks the question "Who is the Best Flair Bartender in the World?"
Another new addition to our monthly magazine is from the Vice President of the USBG (United States Bartenders Guild) Nevada Chapter, Bobby G., entitled 'In The Mix'. This month Bobby talks about where it all started and teaches us some history on the spirits we serve.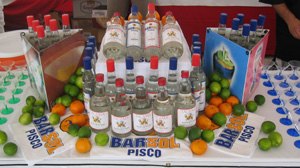 From serious and informative to fun and informal.
You can view the results from last months caption contest on our 'Contest' page. It was a close race with some very funny entries that you will have to see for yourself.
All of this plus our regular features, even more 'Upcoming comps' more 'Barware', more pages, and more Flair than you can shake a 11th place Legends trophy at.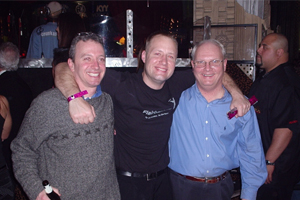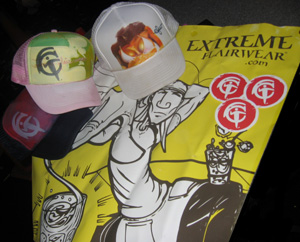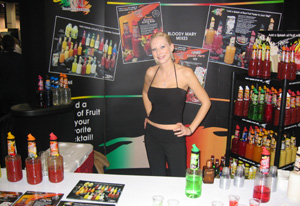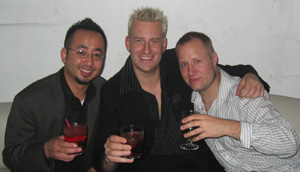 To Flair and Friends,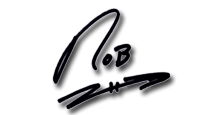 Rob Husted.