HAPPY HALLOWEEN… Tricks, tricks and more tricks!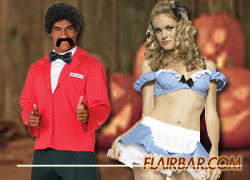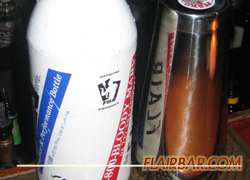 Halloween is one of my favorite holidays of the year. It gives us so called adults an excuse to less loose, dress up in costumes and drink when normally we would be looked at funny!
We get to act out some of our fantasies and have a chance to portray somebody else… at least for a little while. Kind of like the specialty round at Quest. A Flair bartending competition in Orlando where during the specialty round the competitors usually dress up in different characters while making an original drink with show stopping Flair.
Speaking of Quest. We bring you a clip we filmed last year with Randy Reyes during our impromptu drunken 'Masterclass' page. That night was full of Flair and drinking… what else would you expect?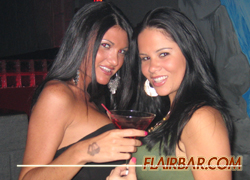 Which brings us to the "SKYY Flair Global Challenge". With 16 of the world's top Flair bartenders from across five different continents… It had to be a good show! Find out all of the details as Jim Allison from the FBA reports all on our 'Comp Reviews' page. Monte Carlo here we come!
From one competition to a person now running another major Flair bartending competition in the UK Jay Du Toit talks to us this month on taking over the reigns of Roadhouse and the Flair scene in London. You can read all about in "From the UK with love " on our 'Interviews' page. Yeah Baby!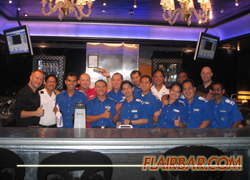 Then we move on from Flair bartending competitions to some really cool Mixology bars. "N.Y.C. Mixology" compliments of our tour guide Chris Cardone and his wife Jeanne from the Bartenders Academy of New York. You can check it out on our 'And Finally' page. Great drinks and a great time… Thank you!
You can't have a bar without drinks… Laurent Greco from Bar Academy Paris brings us some "Devilish Desert Delights" on our 'Flavors' page that will be sure to please your sweet tooth.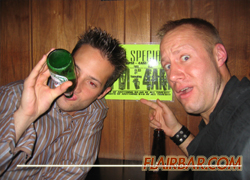 For all of you other mixologists out there… Don't forget to look back over the last year of our content collector called 'Cocktails'. This is where you can share your own SKYY Vodka and Finest Call cocktail recipes with the rest of the world and get credit for it. Have a great drink you invented? Want to share it with the rest of the world? Think it is worthy? Prove it!
Then from Mixology Bars to Flair bars. This months Flairbar.com article "What makes a Flairbar work?". A must read for anyone thinking of working in a Flair bar or opening their own Flair bar one day. Check it out on our 'Articles' page. Service first, Flair second… sound familiar?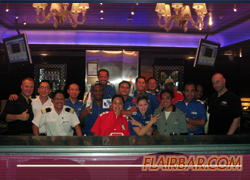 Kevin Bednarz is back again with our newest addition, "Flairmation" which we revisit "Last Call Larry" dealing with Halloween parties. All on our "Flairmation" page. Larry is so cool!
We are pleased to announce that the "Glossary" is back! It took some work but we blew off the dust and changed the batteries and it is up and running at full power. Be sure to keep an eye on it as we will continue to keep adding to this on going database of Flair bartending knowledge.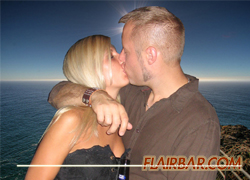 We have a new 'Reader Contest' based all on Mixology for all of our loyal Flairbar.com readers plus our regular features, more 'Barware', more pages, and more Flair than you can shake a plastic pumpkin full of candy at.
Rob Husted