STEPPING UP TO THE CHALLENGE AGAIN… Dakota's Challenge II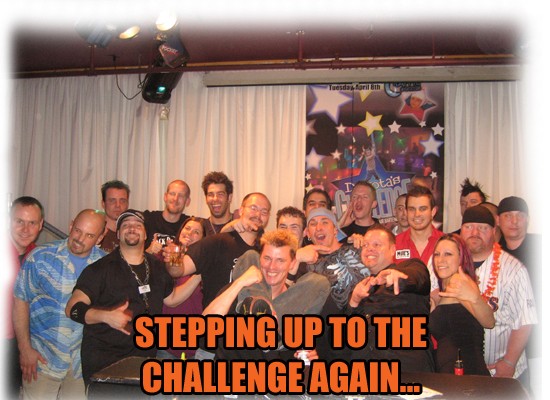 Over the course of any given year, there are many different charitable fundraisers that are held around the world for a multitude of worthy causes.  Dakota's Challenge is different from the rest in that it involves helping out a member of our flair bartending community.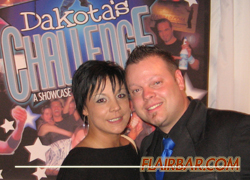 Some of you might know Rob Turek, some might not.  Rob has been a Flair bartender for many years, is a former competitor turned competition judge and is the owner of his own events and training company based in Cleveland, OH called Startenders All American Bartending.  His son, Dakota "Cody" Turek, suffers from Landau Kleffner Syndrome (LKS), a rare form of epilepsy that affects his ability to communicate.  Having met Dakota, I can't tell you how heartbreaking it was to hear Rob's description of watching his son suffer from this dehabilitating disease.  In November 2006, the first Dakota's Challenge was organized to raise funds for Dakota's brain surgery.
The response from the Flair community was overwhelming with events in Cleveland and Columbus, plus additional donations from the Flips for Tips competition in Las Vegas, another fundraising event held by Rob Taylor of Bartrix in Chicago and numerous donations from Flair bartenders around the world.  Some of the biggest names and companies in Flair came together to help make Dakota's Challenge a tremendous success.
With all this support, Dakota was able to go for the specialized brain surgery needed to help reduce his seizures and improve his condition.  While the surgery vastly improved his awareness and comprehension, it did not help his speech.  As a result, Dakota's doctors recommended a second surgery, which took place in December 2007.  Now, Dakota is able to speak some words and can mimic signs, but still has some seizure activity in his brain.  Dakota still has a long road to a full recovery and with the support from the Flair community, he will have the opportunity to do so.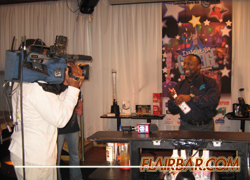 This time around, the fundraiser was held at Traffic nightclub in Cleveland, OH. Owners Donny and Matt did an incredible job of working with Rob to promote this event and make this night happen. Scheduled the night after the Kalahari Flair Competition in Sandusky, OH, most of the performing bartenders traveled to Cleveland courtesy of competition organizer Colin Griffiths so that they could do their part. The night started off with a touching video of a day in the life of Dakota, as put together by Brian from Rare Form Digital Imaging.   To see what both Dakota and Rob would go through in the course of an average day was more than enough incentive to support the cause.
The event consisted of Flair bartending performances with a drink auction after each show, a silent auction of donated items and even a FAST Tender Challenge to raise funds. Tables and individual tickets were sold in advanced to those interested in helping the cause and watching an incredible show. As well, as you have no doubt seen by now, this month's cover of Flairbar.com was auctioned off, with Matt Maze putting in the winning bid. The performing bartenders included a wide range of talent, including Rodrigo Cao, Colin Griffiths, James "Franchize" Hadhazy, Dan Van Der Water, Matt Maze, Tim Plummer, Robyn Closson, Sean Story, Dean Serneels, Nick Houck, Brian Hannis, Josh Goldurs and Eric Parker. These bartenders almost brought the house down as the capacity crowed cheered them on.
The silent auction was also a tremendous success, thanks to items donated by a variety of corporate and private groups including Buckeye Beer Engine, US Bank, Red Bull, Barproducts and Joshua Cribbs and his team mates from the Cleveland Browns. After it was all said and done, almost $6500.00 was raised towards Dakota's next surgery, with local TV coverage courtesy of Fox 8 News.
An additional competition, Chicosun's Flip for Tips, will be held this August as yet another fundraiser for Dakota's Challenge.
There were so many people, companies and groups involved with helping to raise funds at this event that Rob had a hard time listing them all. Both he and Dakota want to thank everyone for their help and promise to keep us updated on his hopefully improving condition.
Special thanks go out to (in no particular order):
Turek Family
Dr Gary Hsich from the Cleveland Clinic
Rare Form Digital Imaging
Traffic Nightclub
Fox 8 News
Buckeye Beer Engine
Red Bull
US Bank
Cleveland Browns
Chicosun P&P
Travelodge
Kahunaville
Kalahari Resorts and Colin Griffiths
All of the performing bartenders!