STARS FROM THE BARS – Behind Bars U.K.
Updated: December 1, 2004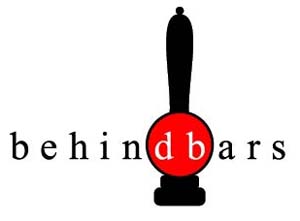 STARS FROM THE BARS
Behind Bars U.K. By Mark Bullerwell

Founded by Mark Bullerwell (Head Bartender and National In-House Trainer for TGI Friday's) in 1999 and Steve Dingley (Head Bartender at London's Toast Bar & Restaurant). Behind Bars is a company born from shared professional experience and a passion for the organization of successful bar events and training.
We have a huge team of bartending professionals to create one big happy family and make all this happen. In 2001, we provided complete bar services & Flair bartenders for the Sony Bollywood, International Music & TV Awards in Mumbai, India.

Since then Behind Bars has branched out and grown, and has been involved in many high profile events which have included the Spiderman 2 Film Premiere, Prime Minister Tony Blair's Birthday celebrations & Her Majesty, Queen Elizabeth's Golden Jubilee Celebrations held at The Ritz in London.

Behind Bars has earned its reputation as one of the United Kingdom's leading bar companies by providing an extensive selection of services such as event catering, drink selection, bartender training, bar design and acts as a talent agency for Flair bartenders.

Covering all areas of bar service essential for a successful event, we are the preferred choice for corporate and private party planners – in both the UK and abroad.
In preparation for a major event, Behind Bars specializes in the location and booking of venues appropriate to the client. We offers full glassware supply and an extensive drinks selection of wines and spirits and can create bespoke cocktails, tailored to the mood of the party.

Behind Bars offers fully trained bartending staff for events – providing an efficient yet unobtrusive service. By acting as the UK's number one agency for Flair bartenders, we can supply parties with bartenders who turn cocktail creation into a performance art with displays of bottle juggling and pyrotechnics.

Complementing such extensive events experience, we also provide a bar design service – where practical and aesthetic considerations combine to create a bar suited to its environment.
Whether it be a temporary creation for an event or a permanent bar for a new venue. To complete a permanent bar installation, we will locate and train staff for the new venue.

Behind Bars presents corporate and private clients with a complete service. Parties and events require meticulous planning, with considerations of venue hire, serving staff, drinks and even the preparation of the appearance of the bar – often people just get the invites sent out and leave everything else until the last minute. Behind Bars takes charge of all of the components required for a successful event and sees them through to fruition.
| | | |
| --- | --- | --- |
| One of the biggest growth areas for us since the company was born in 1999 has been the demand for training both nationally and internationally. Courses that we can offer range from basic bar skills to wine seminars or spirit & liqueur knowledge to advanced Flair bartending. We have trained professionals in every area with over 200 years' combined experience! | | |
One of our many partners in the industry are Quantum Business Media, who produce the industry magazine, Flavour. We have provided the drinks service for Flavour Magazine's Industry Bar Awards in 2003, and have also opened the awards night for the past two years with the use of a Flair bartender performing a ten minute demonstration to music.

For the past 10 or so years, Flair bartending has always been stereotyped by the film Cocktail, which starred Tom Cruise as a rookie bartender who learns his skills from scratch and wows the crowds with his good looks and juggling of bottles.

But now, Behind Bars, along with Flair Devils, based in Las Vegas are taking this bartending art form to another level by traveling the globe and performing Flair bartending shows to people from all walks of life.
If you would like to find out more about behind bars – the complete bar service, please feel free to browse our web site and let us know your thoughts.

Feedback is always welcome; it is vital to making us grow and become bigger and better at what we do best………entertaining you.

Remember, if it has anything to do with a bar, Behind Bars can do it!!