SOPHISTICATED SIPPERS – Two New Martinis From France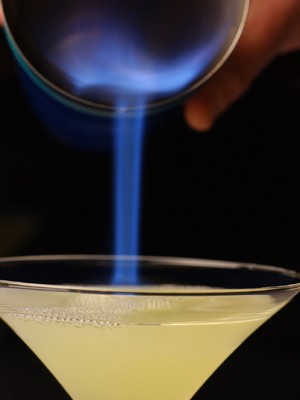 Flamed Lemon Pie Martini

In first shaker filled 3/4 full of ice, pour:
2oz Skyy Citrus Vodka
1oz Monin Lemon Pie Syrup
1 dash of fresh lemon juice
Shake and Strain into a cocktail glass.
In a second shaker pour:
1.5oz Cointreau
Set the Cointreau on fire and pour it into the cocktail glass in front of the guest.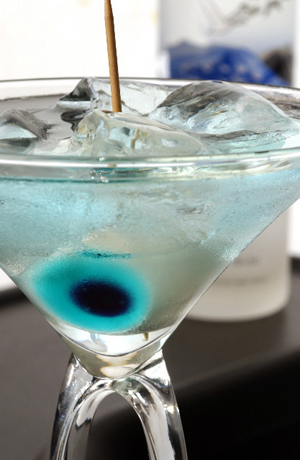 The Moscow Eye

2oz Skyy Vodka
1oz Monin Ultra Menthol Syrup
Shake and pour with some ice cubes into a cocktail glass.
Add 1oz of soda water or Sprite.
Garnish with an eye shaped candy.