r
Updated: January 21, 2014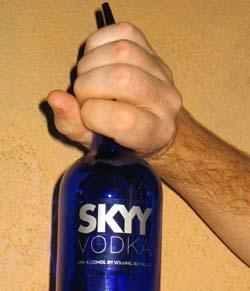 REVERSE GRIP (See Backhand Grip)
A type of grip also known as a backhand grip.
This position (pictured left) is the opposite of a forehand grip.
Bar objects can be thrown from this position or caught like this.

ROADHOUSE
This London, U.K. Flair bar plays host to a monthly competition that attracts competitors from around the world.
Roll (See Grind)
A Roll is a type of Flair move also known as a Grind.
It is when any bar object simply rolls along any part of your body or another bar object.