Legends of Bartending 6 March 7th – 9th 2004 Las Vegas, Nevada USA
One of the most prestigious Flair Bartending competitions to date, The Legends of Bartending 6, exploded live onstage at The Theater of Performing Arts in the Aladdin Hotel and Casino in Las Vegas.
For the third year in a row, Ken Hall's Legends was taped for television. The Food Network was there in full force filming the event for an upcoming show later this year.
Pictured above, Christian Delpech with girlfriend Carolina Magallanes getting interviewed by the Food Network.
Over 70 competitors from all over the world came out to Sin City to compete in this year's Legends with the hopes of becoming the Legends 6 Grand Champion. The event started off with the annual FBA Awards at the Meet and Greet inside Curve ultra-lounge. Competitors get to see old friends, make new ones and get answers to any last minute questions about the comp. One of the big surprises was Flairco's unveiling of their Skyy Practice Bottle. At first glance, it looks just like a regular Skyy bottle in the sexy translucent midnight blue. (More to come on that.) Some new companies joined the veteran sponsors' at Legends this year including Skyy Vodka, Finest Call Premium Mixes, Tuaca Liqueur, BEVINCO, Malibu Rum, Michelob Ultra, Roaring Lion Energy Drink, Hamilton Beach Blenders, Barproducts.com, and Flairco.
Even with so many competitors and three different rounds, the show ran as smooth as a Delpech pour. Very smoothly. With the help of Ken Hall, Jim Allison, all the judges and barbacks, Glen "Pinky" Cohen prepping bottles, and the glue that keeps it all together, JD Spradlin, the show was a huge success and one of the best Legends yet.
And the biggest suprise of all: Christian Delpech's final Legends salute. That's right, Mr. Delpech announced his retirement from Legends as he accepted his fourth 1st place trophy. The audience sat on the edge of their seats with mouths wide open listening intently to his thanks and good-byes and rose for a well-deserved standing "O." Ken Hall jabbed that it was about time, because with all the prize money Christian has won from him, he bought that race-car yellow Corvette Christian drives. Is Christian stepping aside to give younger brother, Rodrigo, the chance to continue the Delpech Dynasty? We think it's a brave step. Christian Delpech has much love for his brother and the sport. He has won more competitions and trophies than anyone else in Flair. He won every round, the Pour Test, the Speed Round, the Working Flair Round and the Exhibition Flair Round. This has only been done one other time, and that was, you guessed it, also Christian, at the WBC. Moving on seems to be the right thing to do to help Flair grow even larger, giving newcomers an opportunity. We have the utmost respect for you, Christian, and we'll miss your show. Should we look for you as a judge next year?
And now for the Breakdown: taking 1st Place at Legends 6 is…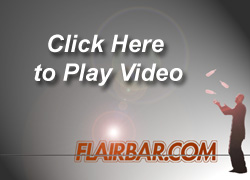 Christian "Dynasty" Delpech. The new nickname is given to him by Ken Hall for winning four straight Legends in a row!
All eyes were on Christian and he exceded expectations as always. When Christian did his qualifying Flair round, everyone in the area stopped to witness the Legend in person.
Christian had a remarkable Finals round. Combining music and Flair into a harmonic dance, he shows choreography is the next level.
Great job Christian and continue to triumph as the Michael Jordan of this sport!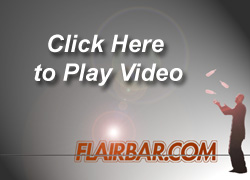 First Runner-Up is Rodrigo Delpech.
The younger yet bigger brother is coming on strong. Rodrigo is consistently making world finals and placing really high. Rodrigo has natural talent and with a coach like Christian he may soon be the next Legend to deal with.
It's great to see the love these two brothers have for each other on stage. Congratulations on your second place win and keep up the excellence!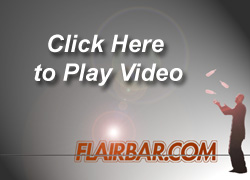 Francesco Leoni locks down third place. Francesco has made the last three Legends finals.
Francesco's style is all his own. With so many different bounces, stalls and movements to Wow the crowd and a big italian smile to match, it's no wonder Francesco does so well.
Great show Francesco, keep innovating The Shadow Bar is proud.
The Final Results are: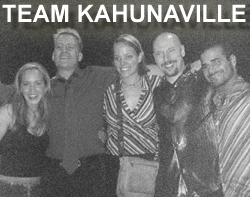 1st Christian Delpech 932.889 pts.
2nd Rodrigo Delpech 863.681 pts.
3rd Francesco Leoni 794.725 pts.
4th Erin Connelly 788.062 pts.
5th Behnam Gerami 739.061 pts.
6th Danny Rossi 735.122 pts.
7th Essie Numminen 733.276 pts.
8th Martin Zikmund 729.412 pts.
9th Dorian Oldan 712.173 pts.
10th Tony Cogburn 689.479 pts.
11th Carolina Magallanes 688.294 pts.
12th Rick Barcode 682.213 pts.
Pour-Off Champion: Flairbar.com's Rob Husted (We're allowed one shameless plug.)
Special mention goes to Team Kahunaville. Never before have there been Five World Finalists from one bar. David Tuttleman should be proud! Also a special Thank You to all the Judges: Jim Allison, Eric Holbert, Philip Duff, Joe Pereira, Mike McLean, Tug Van den Bergh, Stefan Notteboom, Rob Turek, Chris Reynolds, Bryan McCall, Rick Benton, Todd Connell, Brian Loukmas, Luis Herrara, Scott Young, Mark "I am going to Bartenders Bash" Schultz, Toby Ellis, Chico Garcia, and Norm Rosner. Special Thanks also to the Legends staff: Glen "Pinky" Cohen, Jason Schiffer, Matt Mochida, Rene Lozano, Lance Walker, Chad Davis, and Casey. Thank You All again and let's raise our glasses to next year's Legends of Bartending Champion!