"Flip This!" – Jeff "Flip" Fralich Interviewed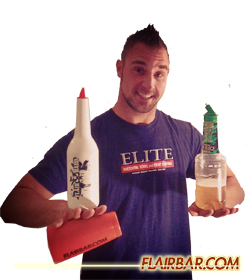 From starting out learning Flair in Minnesota from some past greats to making a name for himself in sunny Florida to a Flair instructor in South Florida and passing it on… Mr. Jeff Fralich. He has created a name and a great reputation for himself  down in Miami and now in the pages of Flairbar.com, we get to know a little more about "Flip" with "Flip This!" as he shares with us his insights on the world of Flair bartending & Mixology… So sit back, relax and indulge in a Finest Call cocktail made in a Flairbar.com tin sold on BarProducts and enjoy…
Age? 32.
Where are you from? Duluth, Minnesota.
How long have you've been Bartending? 16 years.
And Flair Bartending? 12 years.
Where do you work? Lead Bartender at Adoré Nightclub & Flair Instructor for Elite Bartending School's "Flair Hard Program".
What got you into Flair Bartending? I worked at a Flair concept in Eden Prairie, Mn called "Bilimbi Bay" that had ShowTenders come in to do a corporate Flair training.  It wasn't long, with dedication and practice, that I was surpassing my trainers in competition and they starting asking me "Can you show me how you do that move?".
How did you start out learning to Flair? I would practice wherever and whenever I could.  Without fear of what anyone thought.  I would practice with a lot of the Minneapolis Flair guys such as Jeff "JRo" Rogers, Brian Zachau, Paul "The Mad Russian" Trzcianko, Bobby "Ice Cream" Koning, and Brett "Davy Jones" Pederson whether it was in someone's garage, in the backyard, throwing matts and a bar in the living-room, or at Lake Calhoun in Uptown Minneapolis we were always flipping bottles somewhere!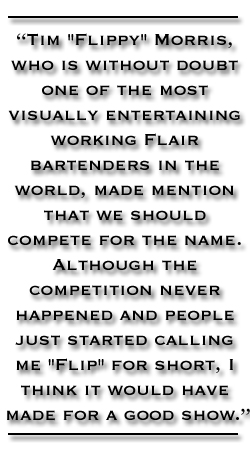 Tell us about your nickname "Flip" and how you got it? It has been shortened over the years…  At Drink uptown in Minneapolis all the bartenders had nicknames.  Since I was always flipping bottles I became "Flippy McFlipperson".  Working there for 2 years, building a following it just became "Flippy" for short.  Not long after that Tim "Flippy" Morris, who is without doubt one of the most visually entertaining working Flair bartenders in the world, made mention that we should compete for the name.  Although the competition never happened and people just started calling me "Flip" for short, I think it would have made for a good show.
Tell us about the Flair Bartending scene in Miami? The Flair Bartending scene in Miami is definitely growing.  Every day there are new opportunities to evolve and expand Flair to the public and there are new talented prospects that are interested to learn.  Through the "Flair Hard Program" working with other great Flair bartenders such as Chad "Taco" Tocco, Kevin Gibbons, Danny Seigel, and Cesar Romero we have built a nice Flair Army in Miami that is just continuing to learn and grow.  It is definitely hard to secure a good bartending spot as guy doing Flair in Miami since most of the clubs only hire girls with big boobs and a smile, but if you can secure a spot where Flair is appreciated you are golden!
Tell us about the Craft Bartending scene in Miami? Miami has a HUGE craft bartending scene.  There are a lot of boutique hotels with bars catering to a more upscale atmosphere and don't want the in-your-face flashiness of Flair.  There is a good amount of mixologist in Miami as well, who doesn't want to be known as the bartender that makes the best drink?  My favorites are the hybrids that practice both Flair and Mixology such as Cesar Romero, Josh Gates, Danny Seigel.  If you can throw bottles and still make a good drink, you have my vote
What makes you stand out from other Flair Bartenders? I have a different style of Flair that is my very own, I am faster than most behind the bar, and I have a goofball personality.  If you were to ask someone what "Flair physique" looks like they would probably say that tall and skinny is where it is at, but I like to stay in shape so I am usually mistaken for a UFC fighter not a Flair Bartender.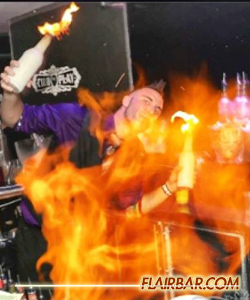 What do you hope to get out of Flair? I have already gotten so much from Flair, it has been my life.  I would like to see Flair evolve into something Nationally televised so that we can all make a lot of money, all open our own bars, and own the bar industry.
What is your favorite Flair Bartending competition and why? I really enjoy The Bartender's Bash Series because it showcases blind rounds to challenge Flair bartenders to bring it with whatever they get.
Who do you look up to in this Sport? There are too many names to mention, but I would travel with Rodrigo Delpech for competitions in Orlando and he just makes Flair so much fun with his variations.  I respect anyone who has the nerve to throw bottles and all the guys that have made a career out of it.  I also appreciate the innovators of Flair that made Flair what it is today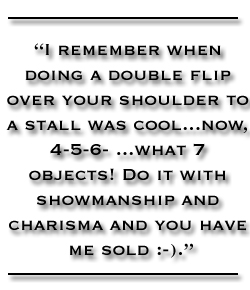 Tell us about being part of the older side of the newer generation of Flair Bartenders and how you differ from the newer generation? I have been doing Flair for a long time and I love what it has become.  I remember when doing a double flip over your shoulder to a stall was cool…now, 4-5-6- …what 7 objects!  Do it with showmanship and charisma and you have me sold
Tell us with your involvement in Elite Bartending Schools? I have helped out with the General Bartending training as well as the more Flair driven training with the "Flair Hard Program" along with Kevin Gibbons, Danny Seigel and Chad "Taco" Tocco where we would train Flair directly on south beach @ 5th and Ocean and at the school training fire Flair.  The owners Austin Gagnon and Neil Gorden are good guys to work for and they appreciate Flair as much as we do
How does Elite Bartending Schools differ from other bartending schools? They are the only accredited Bartending School in the state of Florida and the success rate with students is amazing because of the instructors hands on classes.  They actually care about making you a better bartender.  They help you to find a position once you are an alumni so that you can put your hard work to work.
What is something every bartender should know for their first shift behind the bar? Know your recipes!  If you know what you are doing you won't have a care in the world, the rest is just experience and enjoying the ride.
In your opinion, what makes a good bartender? Quick to tell a joke or light up a smoke… Someone who can have fun but thinks about the business first. Someone who values customer service and wants their guest to have the best experience ever, every time!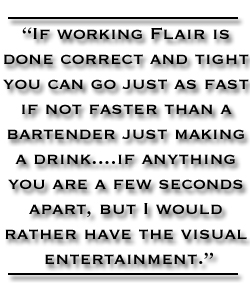 What are your thoughts when you hear remarks about Flair bartending or craft cocktails slowing down service? If working Flair is done correct and tight you can go just as fast if not faster than a bartender just making a drink….if anything you are a few seconds apart, but I would rather have the visual entertainment.  Making a craft cocktail means precious measurements, ingredient combinations, fresh juices….yes it is going to slow you down to make a craft cocktail, but the end product is worth the wait….  I would rather wait for a good drink than get a quick drink that sucks.
What are your thoughts on bartending competitions today… what would you change and why? I love the entertainment value of any Flair event whether it is a competition, a benefit, a Flair expo…in Florida there is definitely more of the "Board Shorts and Beach" vibe to all the competitions.  I think the scene could be bigger in Florida and just in general and I hope in the future to be a part of changing that.  I think sponsored events would be awesome, but you have to get the money and sponsors from somewhere, we need to network the right people together and expand.
What are your thoughts on the Bartenders Bash Series? I think the Bartender's Bash Series is the perfect mix for the hybrid mixologist/Flair bartender.  I love the blind rounds because it challenges the bartender to Flair anything, anytime, anywhere.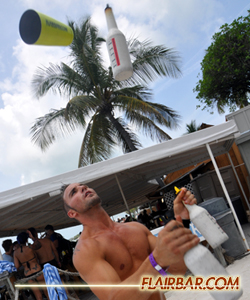 You have won the Flair round twice so far now, how did the two different wins make you feel? It was great to win, but my competitors had great rounds as well and it is a constant reminder that you have to stay sharp to put on the best show possible every time.
Why should someone compete in the Bartenders Bash Series? Because any person that wants a shot can sign up and go at it, but besides giving anyone a shot in mixology or Flair you get a chance to meet and party with some of the coolest guys in the world and the memories…..I was pouring 12 shots of Fireball, with a parrot on my shoulder, behind the bar at this last competition….who knows what will happen at the next event!?
Any predictions for this years Bartenders Bash Series? I am practicing hard to put on the best show possible for the second half of the series, but Elite Bartending School is putting up a strong team, amongst the random amazing dudes that come out of now where so anything could happen!

Click "Play" on the video above to enjoy Jeff Fralich's winning round at the Bartenders Bash Series Part #1 2014
How often do you practice and how do you structure your practice? I pour test on a daily basis. I practice everyday for anywhere from 4-6 hours usually poolside with 750 flair bottles, BARPRODUCTS.COM cocktail shakers, and Finest Call bottles in the sand at the Flamingo, but I usually do glass indoors.  I do bottle work alone, bottle and tin, bottle 2 tin, 3 bottle, 3 bottle one tin, 4 bottle, and then I mess with the things I still only dream about
What are the advantages and disadvantages of being a Flair bartender rather then a regular bartender? If you are a GOOD Flair bartender there are only advantages: you secure your spot as someone come out to see, you make more money for your co-workers and yourself, and you are getting paid to flip bottles and have fun!  The disadvantage is Flair bartenders are looked at as a risk by some bar owners and managers because of insurance or inventory loss.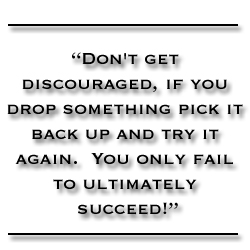 What is your advice to some of the new bartenders wanting to learn Flair Bartending? Get the right tools and practice as much as you can stay determined, and have fun!   You can pick up a lot of moves from YouTube but you have to practice to get them down!  Don't get discouraged, if you drop something pick it back up and try it again.  You only fail to ultimately succeed!
What are your thoughts on the United States Bartenders Guild? I think it is a great collective group and a valuable source of information.  I myself and a new member and I am looking forward to new experiences and knowledge.
Are you a current member? Yes, I just signed up because of this very question
What is the secret to your great hair? What a compliment, thank you, it is Got-2-b-Glued hair glue and patience.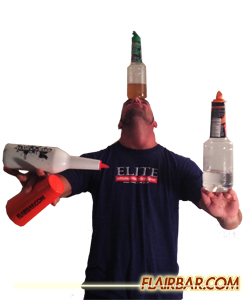 We have seen you do some amazing  shows… what are some secrets to a great  show? Involving the crowd to try to boost the energy of the room, staying focused on each move, being mindful of your sponsors, knowing your recipes and rules, and just having fun…if you have fun your crowd and judges will pick up on it and they will have fun as well.
Have you ever gotten hurt doing a show and what happened? Yes, at Summer Flair I was taking a pour-spout off of a broken bottle for Joe Dormani and I sliced my hand open.  I used beverage napkins and electrical tape to cover it and I did my round looking like I was wearing a bloody bowling glove…..can you say "Improper procedure"…..same competition I shattered a tv and back bar doing a juggle in the warmups for lighting…yeah I go hard
What are your thoughts on a new way sponsors can partner with an individual bartender to help promote their brand and how would the sponsors better benefit? I think we need to get Flair sponsored by a television network (Whether that is with glass bottles with water and sponsor stickers or by alcoholic brands) and start showing Flair to the public as the competitive sport it is.  I think sponsors from all walks of life would jump at the opportunity to have their product in the spotlight.
What are your thoughts on the FBA (Flair Bartender's Association) and the WFA (World Flair Association)? I love what both of them are doing for the sport.  Any Flair is good Flair
 I feel as though the amount of events has dropped off which is sad to see.  I understand money has been an issue both not having the sponsorship money and people wanting more of it and events getting cancelled, but I respect what both associations are doing for the sport and I will always be a member…Flair Family!
Do you find it difficult being a bartender to maintain a serious relationship? Personally yes, I am single, but I have friends that make it work so it is just a matter of finding the right person.
Any tips on dating a bartender? I hope you like to party! Ha! No just joking, but I would say get used to crazy hours (I work until 5/6am in Miami at Adoré Nightclub), don't be jealous…you have to remember that they are coming home to you at night and work is work.  The benefits though are astounding, Bartenders are the coolest people in the world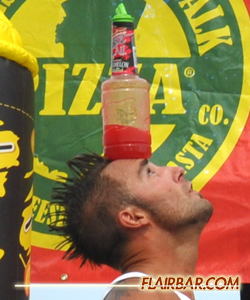 Why do you Flair?  I love Flair bartending, it is an art!  I live for the moments where you improvise on a move you have already mastered and you blow open a whole new sequence, having a guest that appreciates it tip me extra because they think it is "Badass" and making more money for my bar, co-workers, and myself isn't too bad either
What are your thoughts on Flairbar.com and what would you like to change about it?  Any company that dedicates themselves to Flair is awesome in my book!  I appreciate everything FlairBar.com has done for our industry.  I would love to see Flair grow more as a sport to the public and for FlairBar.com to become the E.S.P.N. of Flair covering all the Flair highlights around the clock!
What are your thoughts on Finest Call products and Why?  I love the Finest Call brand because they have been so supportive of Flair, but they also have a quality product that I am confident in serving my guests.  Flair wouldn't be where it is today without the "Finest Call Stall!"  I can only hope other brands with follow by their example and make Flair the multi-million dollar industry it deserves to be!
What is your favorite Finest Call flavor? Finest Call Pomegranate, it gives cocktails the fruity base of pomegranate without the added alcohol/excessive "Sugary" taste you get using Pama or pomegranate liqueur.
What is your favorite cocktail you created and can you share with us how to create it? It's a lady pleaser
it is called
"Sex In Your Mouth!" 
-1 1/2oz Ciroc Peach
-3/4oz. Finest Call Pomegranate
-3/4oz. Fresh squeezed lemon juice
-1oz. Cranberry Juice
*Shaken and strained into a martini glass
Topped off with Moët Rose
Garnished with an edible orchid, blackberry, and a kiss from your favorite bartender
What is your favorite drink?
I really enjoy a refreshing Bacardi Razz Mojito made classic
-2oz. Bacardi Razz, 3/4oz simple syrup, 3/4 oz fresh lime juice, shaken with 5 mint leaves and one pint of ice.  Topped with a splash of soda and garnished with a slapped mint sprig, lime wheel, straw, and the smile of Rob Husted from FlairBar.com