Flair-aoke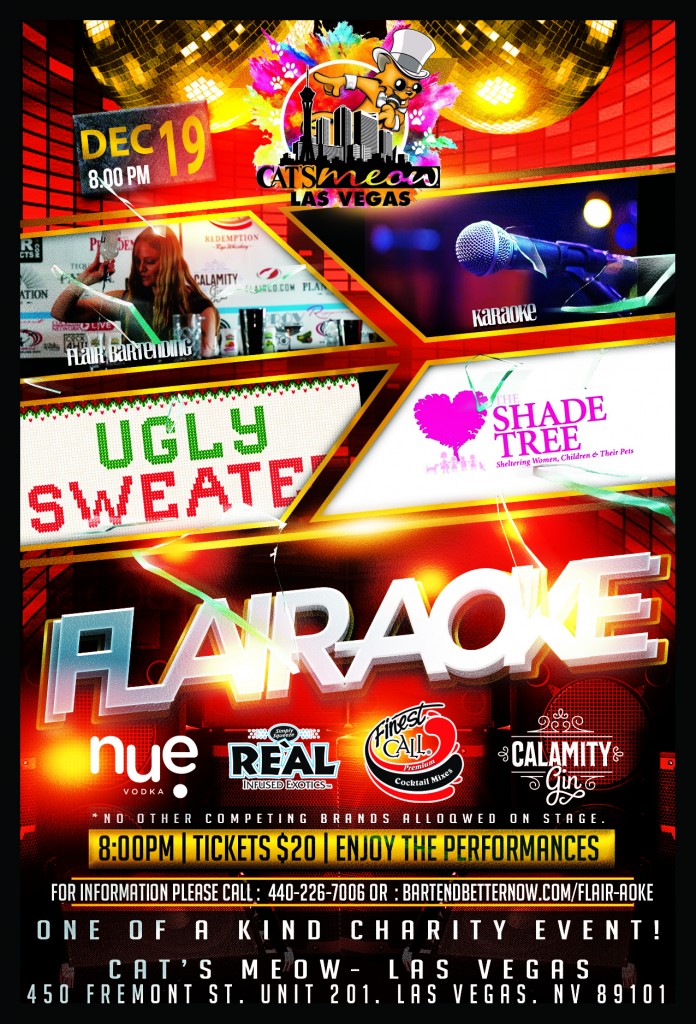 Welcome to the first ever "Flair-aoke" charity event hosted by Lindsay Palumbo. She will be having competitors on stage making drinks to be auctioned off, among many other things, where the proceeds will go towards a Las Vegas local organization called The Shade Tree. They help victims of domestic violence and assist women, children, and pets with housing and getting out of dangerous and hard situations. The competition will take place on Monday December 19th at The Cat's Meow in downtown Las Vegas.
More info and complete rules coming soon from Lindsay.
Any questions, please email to: palumbo.lindsay@yahoo.com
This is not a BarWars LLC event but we are happily helping getting the word out.